Comprehensive Services
For All Your Ductless Needs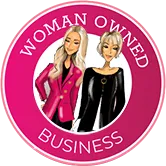 What Is Ductless?
Ductless means no ductwork! A ductless heat pump or mini-split is a heating and cooling system designed to deliver temperature-controlled air to a single room or several without installing connective ductwork. Ductless systems provide the ultimate, personalized comfort solution with multiple configurations and various indoor units.
The versatility of a ductless heat pump system makes them ideal for many applications, including garages, home offices, sunrooms, and room additions. Connect with the professionals at 412 Ductless to get started on your ductless air conditioner upgrade.

Why Choose It?
Improve Indoor Air Quality

Zoned Heating and Cooling

Decrease Your Carbon Footprint

Minimize Your Utility bill
Benefits of Ductless Heating and Cooling
Easy Installation Options
Our ductless heat pump installation process is quick and easy with minimal construction needed.

Improved Indoor Air Quality
Indoor units offer filtration options that continuously clean the air of allergens, dust, viruses and bacteria.

Zoned Comfort Solutions
Each indoor air handler can be controlled separately creating areas or "zones" to achieve maximum comfort.


Energy Efficient Control
Mitsubishi Electric systems use the minimum amount of energy needed to maintain your desired temperature.

Extremely Quiet Sound Levels
Don't pause your movie or turn off the ac during a zoom call. Ductless ac operates at whisper-quiet levels.

Design Options For Any Space
Choose the best indoor air handler style unit for your space with ductless heat pump solutions.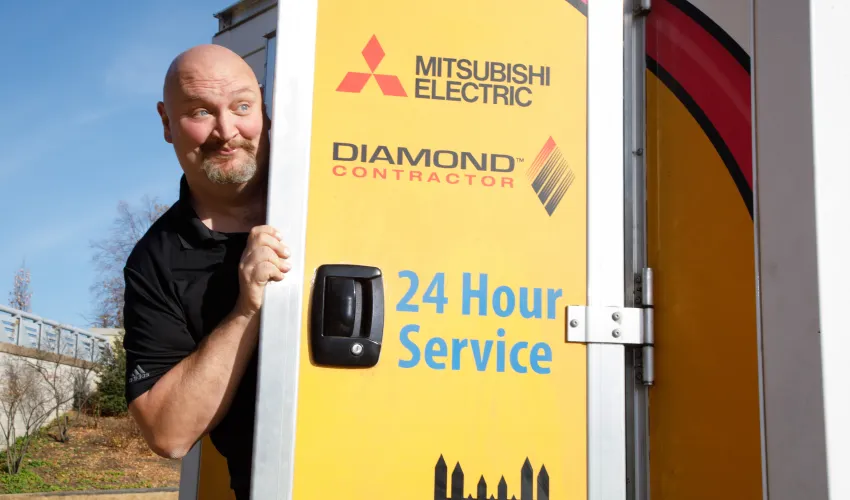 Ductless Heating
A ductless heating system is ideal for home renovation projects lacking the capacity to install a central heating system. Also, a ductless heat pump system is perfect for turning a sunroom into a four seasons room with warm air blowing directly into the space. Most importantly, ductless heating systems offer sleek energy-efficient solutions while saving space in customized comfort.

Instant Hot-Start Technology
Minimal Energy Consumption
Hyper-Heating INVERTER®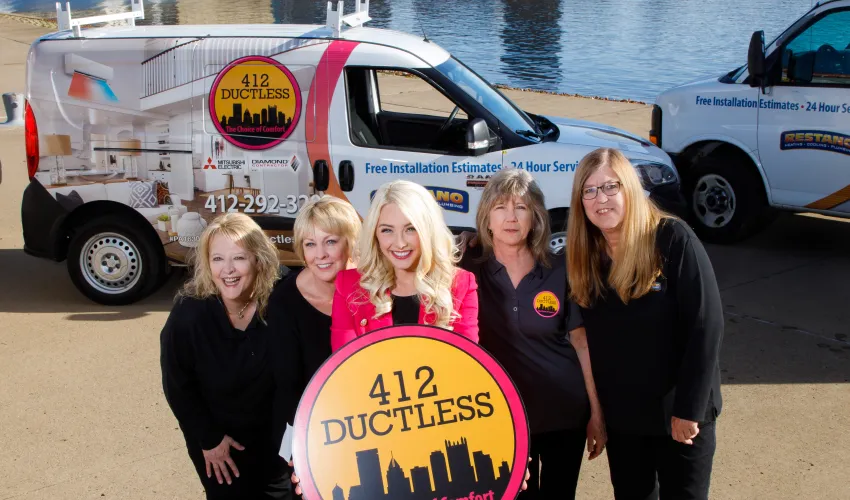 Ductless Cooling
A ductless air conditioning system, often referred to as a mini-split air conditioner, is an excellent alternative to cool spaces lacking traditional ductwork. A ductless mini-split air conditioner is a customized cooling solution that works efficiently to meet your cooling needs for your home. Discover the cooling power of a customized mini-split solution with your Pittsburgh ductless team at 412 Ductless.

No Ductwork Required
Cost Savings on Utilities
Whisper Quiet Operation
Want To Learn More About Going Ductless?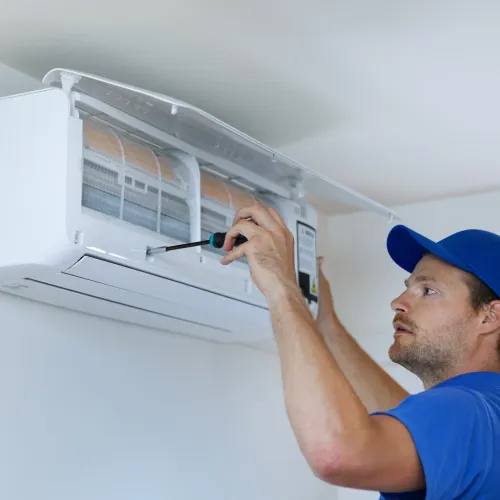 Ductless Maintenance
Keep your ductless system running at optimal performance with annual maintenance. Consider membership in the 412 Comfort Club for additional savings and benefits!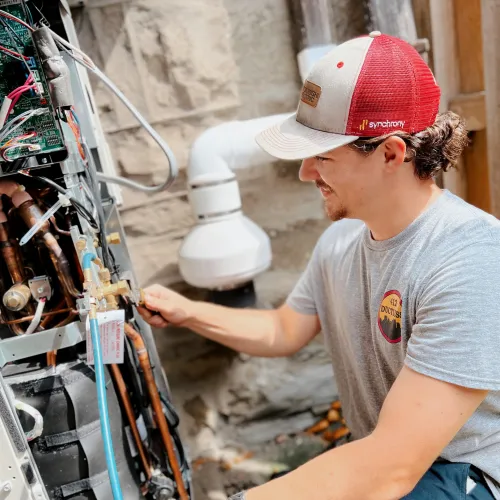 Ductless Repair Service
If your ductless heat pump is malfunctioning contact 412 Ductless. Our technicians can service any ductless system, any time. We've got your comfort in mind!
Installation Services For Any Space