412 Ductless
Maintain Your Comfort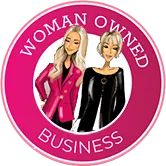 Keep Your Mini-Split Running Like New
Stay in your comfort zone - keep your ductless mini-split system running smoothly season after season with professional maintenance services. By investing in a ductless mini-split system, you are selecting an efficient and cost-saving option to cool and heat your home, and you shouldn't ignore your mini-split! Annual maintenance performed by professionals can help spot minor issues quickly to avoid costly repairs and system malfunctions to keep your ductless heat pump system in the best shape possible. At 412 Ductless, we offer complete Mitsubishi mini split maintenance clean and check services for your ductless heat pump system. Our technicians are certified and fully trained to perform cleaning, maintenance, and general ductless service calls.
Avoid Costly
Repairs
A penny saved is a penny earned is always a good idea. Regular maintenance of your mini-split helps maintain your comfort and your peace of mind through the craziest weather.
Spot Minor Issues Early
Regular maintenance keeps your system functioning at peak performance by addressing minor issues before they become big issues.
Prevent Major Malfunctions
No one wants to be stuck when Mother Nature decides to play with the thermostat! Prevent major malfunctions so you can always stay warm and toasty or cool and comfy!
The 412 Comfort Club
At 412 Ductless, we strive to offer the best service to meet all your Pittsburgh HVAC needs. Regular mini-split maintenance extends the life of your equipment, saving money on future repairs and replacements. By joining 412 Comfort Club, you will receive discounts, increased turnaround time, and a service team you can trust during an emergency. Stay in your comfort zone with 412 Ductless.

No Run-Around Charge
Our trucks carry hundreds of parts and supplies. We'll probably have the part you need on our truck. And if we don't, you won't get charged for us to get it.

Prolong The Effective Life Of Your Equipment
Major manufacturers strongly recommend regularly scheduled maintenance for better system performance.

Never An Over-Time Charge
No problem if your Home Comfort System breaks down on a Sunday. We'll fix it at our regular rates without any overtime charges

15% Discount
15% discount on parts & labor provided on all repairs to your heating and excluding indoor air quality products and other systems (discount up to $500)

Transferable Membership
Your 412 Comfort Club Membership will automatically transfer to the new homeowners, helping to make your home more marketable.