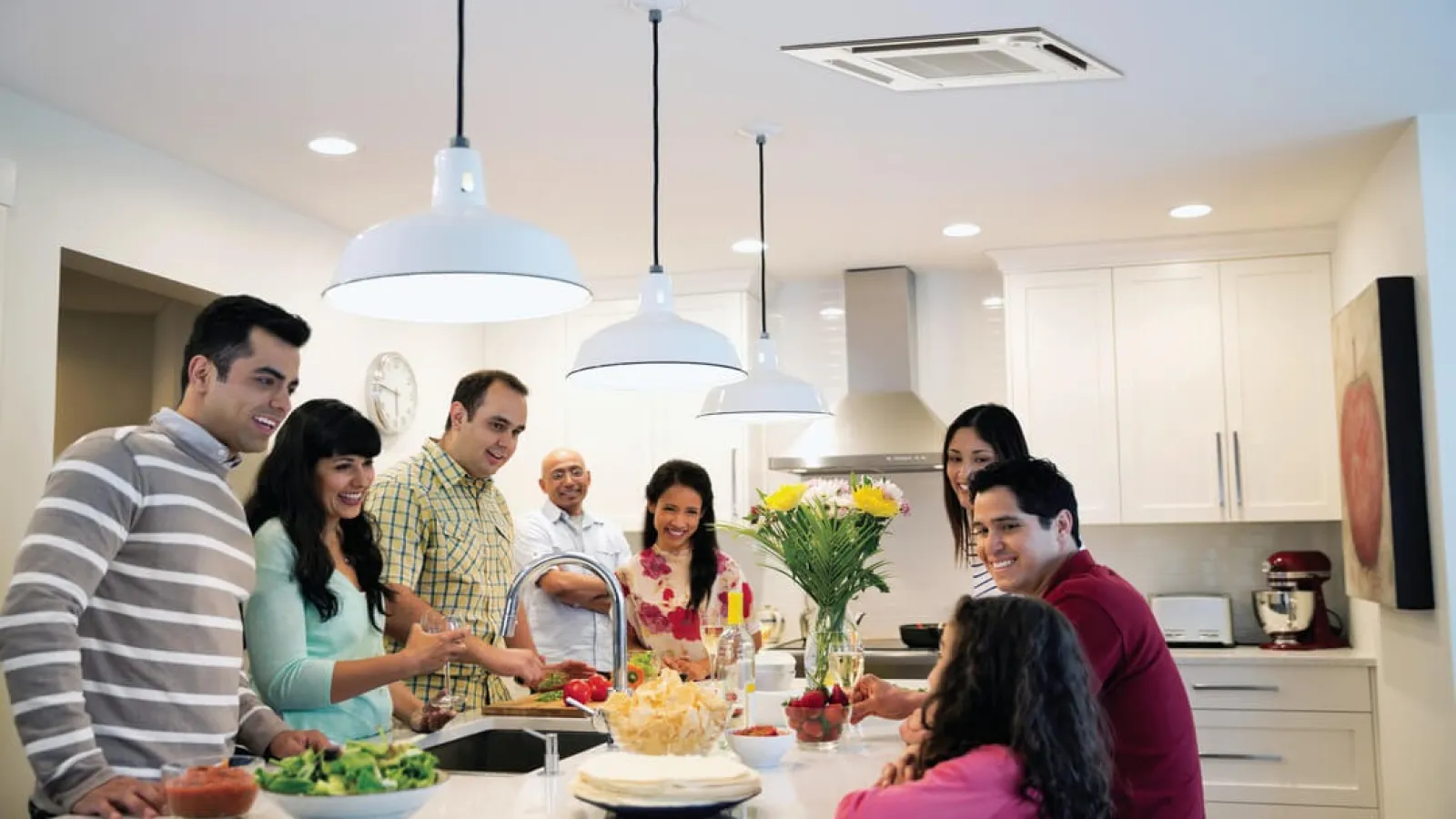 Ductless Heat Pump Financing in Pittsburgh: A Guide
Are you considering ditching your old ducted AC system for something more efficient? Or, maybe you're adding onto your home and are interested in getting a ductless heat pump for supplementary heating and cooling? No matter your reason for going ductless, you can count on saving energy and money in the future — not to mention higher quality temperature control!
However, a lot of people require financing to cover the upfront ductless heat pump cost. Luckily, 412 Ductless has excellent financing options that can help you upgrade your heating and cooling. Let's take a look at how you can secure ductless heat pump financing in Pittsburgh!
How Do You Finance a Ductless Heat Pump?
Financing will help you cover the initial ductless heat pump cost with an affordable monthly payment plan
Before we get too far into your specific financing options with 412 Ductless in Pittsburgh, let's take a broader look at how financing works. Basically, financing is when you borrow money for a large purchase that you later pay back with interest. Financing options are a common way to borrow money for anyone making large purchases, which can include things like home remodels, weddings, vacations, or even medical expenses. 
In order to secure financing, you will have to sign a contract in which you agree to the segmented monthly payments. However, before you sign your financing agreement, there are a few things that you should consider. First, you should think of a number that you can afford to pay monthly. If you need help determining how much you should pay per month, it is recommended that you get in touch with a loan officer. After that, research the price of the equipment or home improvement you want to finance. For more information on ductless heat pump costs, contact 412 Ductless for a quote. Only once you've made these considerations are you ready to finance your ductless heat pump.
Benefits of Synchrony Financing Program with 412 Ductless
Find out how Synchrony can help cover the upfront ductless heat pump cost
With the help of 412 Ductless and Synchrony, you can get the best financing possible for your ductless heat pump. No matter your current home heating and cooling setup, you can save money by switching to a mini split and easily use financing to cover your ductless heat pump cost.
Synchrony has the distinct advantage of offering deferred interest promotions. If you haven't heard of a deferred interest promotion, that's ok! We're here to help you discover new ways you can make ductless heating and cooling in your home a reality. 
A deferred interest promotion is an offer that adds interest, but will only charge you the interest if you don't pay the full amount within a certain period of time. The period of time is what is referred to as the "promotion" in this case. As we previously discussed, to secure financing you need to sign an agreement dictating minimum monthly payments. These minimum payments will not add up to your total cost. But, as long as you pay the full amount by the end of the promotion, you will pay no interest on your balance. The number of months it will take to pay off your purchase in full will depend on your ductless heat pump cost and your designated monthly payment amount.
It is important to note that with a deferred interest promotion, interest is still collecting on your balance. Should you not pay the amount in full by the end of the promotion, the interest will be added to your account and you will be required to pay the full amount.
In order to estimate the monthly amount you need to pay to reach your total cost by the end of the promotional period, you need to divide your total cost by the number of months in the promotion. The number calculated will be higher than your minimum payments, so you will have to pay more than your monthly minimum to avoid paying the accumulated interest. 
For many, this type of financing plan is a great option to offset the initial upfront cost of installing a ductless heat pump.
If you have questions about financing your ductless heat pump cost, call 412 Ductless for more information on how you can get started upgrading your home heating and cooling. Our service, Synchrony, is now offering 18 month financing options, among a host of other avenues to cover your installation costs. No matter your current setup, 412 Ductless can help you improve your home comfort using ductless technology. From quotes, installation, and inspection, 412 Ductless is here to provide you with the highest quality air conditioning in Pittsburgh, PA.