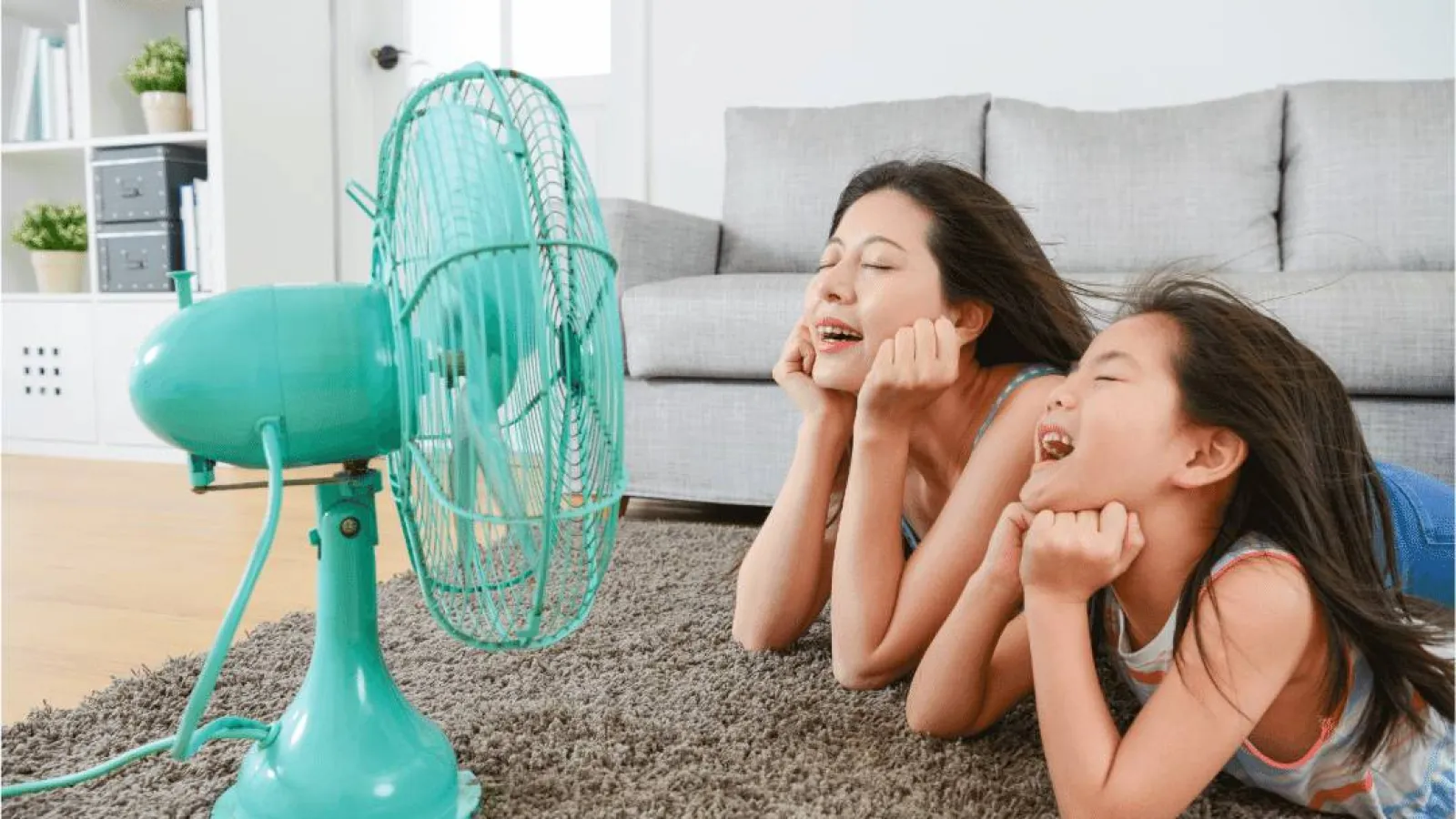 Ductless vs Central Air: Which Option is Right for My Home?
Choosing the best kind of HVAC system for your home is a big decision. Whether you are building a new home or are installing a heating and cooling system in an already existing home, there is a lot to consider before settling on the best option. If the options seem overwhelming, don't worry! We are breaking down some of the key pros and cons of ductless vs central air conditioning. Keep reading to find out which option is right for your home, and soon you'll be enjoying the benefits of a brand new heating and cooling system.
Installation
Ease of installation is a major talking point when it comes to ductless vs central air, as central air requires a lot more labor
When it comes to ductless vs central air conditioning, the installation process is vastly different. Getting a ductless AC, otherwise known as a mini-split installed in your home is easy and won't take more than a few hours of your time. The outside unit is installed without interruption in your home and the indoor unit can be easily hung on the wall or installed in the ceiling.
Compared to ductless air conditioning units, central air conditioning is a major hassle to install. Ducts take up a lot of space in your walls and ceiling and often take days or even weeks to complete. Even if you already have air ducts in your home and only need a new central air system, it is still a much larger and more complex installation process than a ductless system.
Efficiency
For many, efficiency is the #1 priority when it comes to purchasing a new HVAC system
Traditional ducted heating and cooling systems have been the go-to option until ductless systems were introduced on the market. Most people have lived with central heating and air conditioning at some point in their lives and know that ducted systems do a variable job of regulating your home temperature. Ductless systems, however, are designed to cool your home more efficiently and are able to save you money on your monthly energy bills.
Ductless AC systems can achieve this by removing the need for ducts to transport hot or cold air. Traditional ducts will absorb a lot of the heat of cold before it can reach your living spaces, meaning you experience only a portion of the temperature control you pay for. Overall, if you are looking for maximum efficiency in a new HVAC system, a ductless mini split system is the clear winner.
Space
Find out which option is the best if you are tIght on space but need a new HVAC unit
As we mentioned before, installing a traditional ducted system in your home is a major process that can take anywhere from days to weeks. Ducts also take up a lot of space in your walls and ceilings, so for those with limited space, it may not even be possible to get a ducted AC system. That's why ductless mini split systems come in handy for smaller spaces or already existing homes, Most ductless AC units can be mounted high up on the wall and out of the way of any furniture or appliances. There are even ductless cassette models that can be mounted in the ceiling, meaning they take up no living space at all. So, which type of HVAC system takes up less space? The answer is that Ductless AC takes up less space by far compared to traditional air conditioning.
Noise
Ductless mini split systems tend to be quieter than central air conditioning units
Living with central air conditioning can get noisy. Central air conditioning makes itself known when it turns on and off periodically, which can get annoying. Ductless systems, on the other hand, operate nearly silently delivering cold air into your living space without any rumbling or rattling noises. Many people highly value peace and quiet, so if you are one of those people consider a ductless system to cut down on noise.
Temperature Control
For household with different temperature preferences, ductless AC systems are the way to go 
One of the major downsides of central air conditioning is that it cools each room exactly the same way. A central air conditioning system can't be programmed to pump more cool air into rooms that get more sunlight or to attic rooms that can get exceptionally hot in the summertime. If your home has rooms or family members that require special heating and cooling, consider going with a ductless system. Each individual ductless unit can be programmed to a different temperature, meaning you can target certain areas of the home without affecting the temperature of your whole home. 
Cost
Ductless mini-split systems have a higher upfront cost compared to traditional ducted systems
One drawback of ductless systems is that they tend to be more expensive initially than central air conditioning. In general, ductless systems cost about 30% more upfront than central air conditioning systems. However, when you pay for a ductless mini split system, you are paying for the advantages that set it apart from traditional HVAC systems. You could also end up saving money in the long run due to lower energy costs associated with operating a ductless system over time. It is also important to note that the upfront cost of a ducted system does not include the ducts themselves, so if you are moving into an already existing home, you definitely benefit from going ductless.

If you are deciding between ductless vs central air conditioning for your home, call the professionals at 412 Ductless for an estimate. No matter the type of room or location in the home, 412 Ductless can help you get started on your next project. From quotes, installation, and inspection, 412 Ductless is here to provide you with the highest quality air conditioning in Pittsburgh, PA.