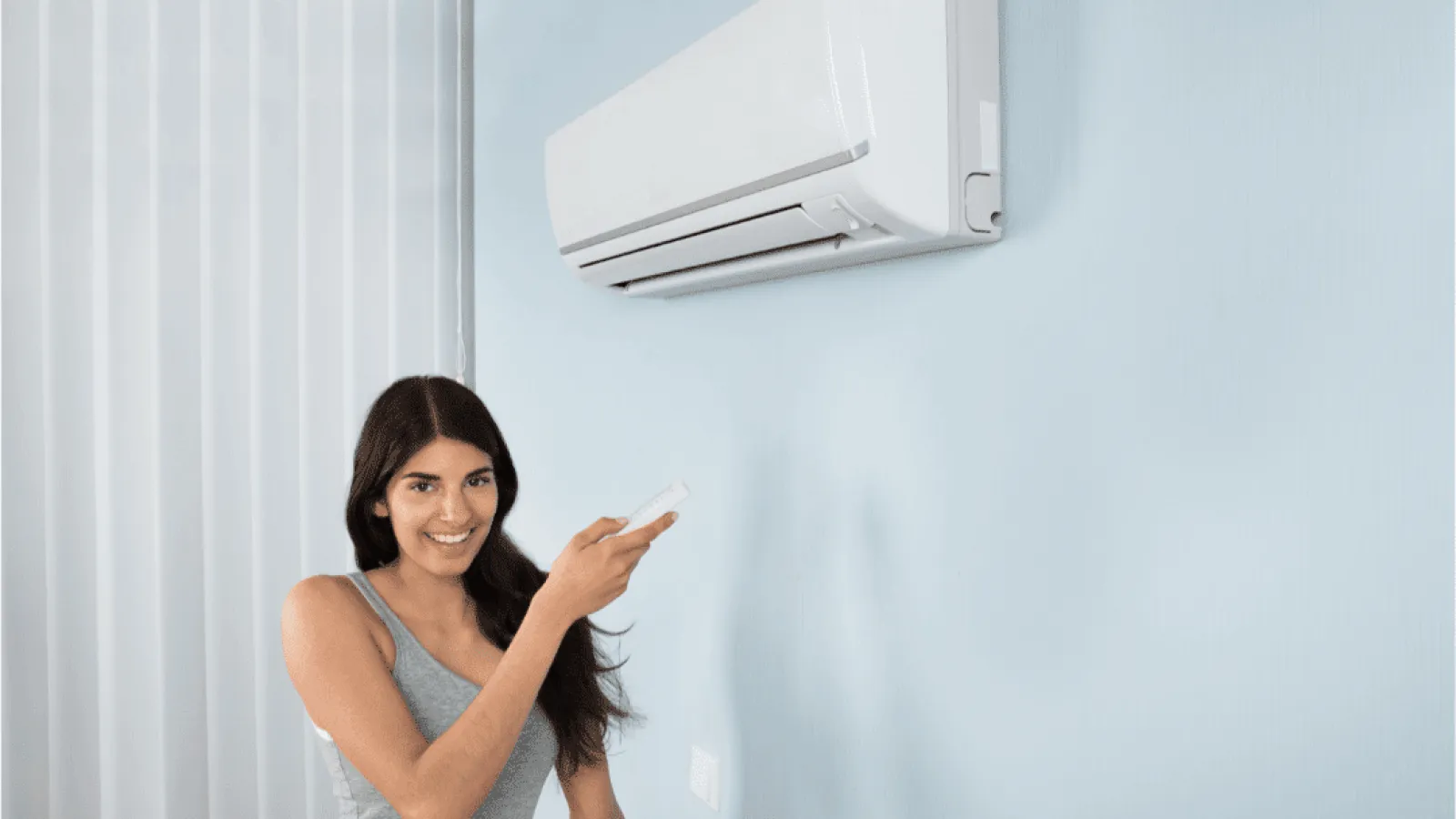 Ductless vs Window Air Conditioners: Which Heating and Cooling Option is Best For Your Home
When it comes to air conditioning systems, it is important to choose the right one for your space. Your needs and preferences generally depend on where you live. For example, you may have different preferences if you are a homeowner or an apartment dweller. Or maybe you and your family are used to the cooler weather and need a bit of extra cooling power during the long hot summers. No matter your preference, there are several different types of AC units to consider. Today, we'll be exploring ductless vs window air conditioners to find out which one is the best for your home. Let's get started!
Ductless vs Window Air Conditioners: What Are the Major Differences?
Before debating ductless vs window air conditioners, we should first look at the the fundamental differences between the two cooling systems
For many people who are living in apartments or who have just moved into a new home, it may seem like a window AC unit is the obvious choice. However, many people end up with subpar cooling and higher electricity bills over time. Lets go over some specs to find out the fundamental differences in ductless vs window air conditioners.
First, we should talk about how each system works. A window AC is mounted in the window and can block light taking up space in your home or apartment. Window units use refrigeration to cool air as it enters your space and remove heat and humidity. As the temperature heats up in your living space, the window unit will begin circulating cool air throughout the room. Window units can be easily installed, though they are often eyesores.
A ductless AC system consists of two major components — the indoor unit and the outdoor heat pump. A small 3 inch diameter tube connects the two components as heat is pumped out of the home and cooled air is pumped in during the hotter months of the year. Unlike window units, ductless AC units are permanently installed in your home and can be easily adjusted to your specific preferences. As we'll discuss later, ductless AC units have the power to heat and cool your home whereas window units can only cool your living space. Now, let's explore the specific concerns that separate the two different types of air conditioners.
Placement in Your Home
Your home is your domain, so it's reasonable that you don't want an air conditioning system that takes up too much space
Let's face it, window units are not the most efficient use of space in your home. A window AC unit takes up valuable window space that could be used to let in light and fresh air. When you choose a ductless AC system, it can be easily mounted on the wall, or even ceiling, without interfering with your living space.
Ability to Heat and Cool
While a window AC unit will do a good job of cooling, only a ductless AC unit can heat and cool
Window AC units do a good job of cooling a single room when they are working properly. However, if you are looking for a system that heat and cool efficiently, a ductless AC unit is the way to go. If you live in a colder climate, like the winters in Pittsburgh, you'll definitely want a system that has the ability to efficiently heat and cool your home. Not only can ductless AC units heat and cool a room, they can heat and cool your whole home zone by zone. When everyone has their own preferential setting, that means no more fighting over the thermostat!
Energy Efficiency
If you are looking to conserve energy in the long term, try out a ductless AC unit
Though there are some window units that are Energy Star rated — and the efficiency is improving — there is still an undoubted winner when it comes to saving energy. By checking the SEER rating on ductless vs window air conditioners, it is clear that ductless AC units are far more efficient.
Home Comfort 
The more control you have over your heating and cooling settings, the more comfortable you and your family members will be
If you are using a window unit to cool one of the rooms in your home, you probably know that they can be hot and cold — literally. Often, when window units kick on, they flood the room with ice cold air only to freeze out the room and let it slowly heat up to an equally uncomfortable temperature. By installing a ductless AC unit in your living space, you can avoid the hot and cold extremes that come with a window unit. Ductless units have customizable preferences that can be adjusted to each "zone" or room in your home. Not only that, but many ductless AC units have heat sensors that can detect when a room is full or empty and adjust according to body heat. Though a window unit works to cool you down in a pinch, going ductless will greatly improve your overall home comfort.
Total Cost
Compared to Window AC units, ductless AC units are more expensive to install
When it comes to initial cost, window AC units are a lot less expensive than ductless mini-split systems. If you are only living somewhere for a short time, a window unit may be a better short-term option. However, if you are looking for a system that will save you money and keep you more comfortable in the long term, ductless is the best option for you.
Peace of Mind
For many homeowners, security is a #1 priority
When you install a window AC unit, you are unfortunately compromising your home safety. It's an upsetting truth about window units that many don't consider. If you need heating and cooling on the ground floor of your home or apartment, it's best to consider ductless AC for peace of mind and a higher level of home security.

If you are deciding between ductless vs window conditioning for your home, call the professionals at 412 Ductless for an estimate. No matter the type of room or location in the home, 412 Ductless can help you get started on your next project. From quotes, installation, and inspection, 412 Ductless is here to provide you with the highest quality air conditioning in Pittsburgh, PA.