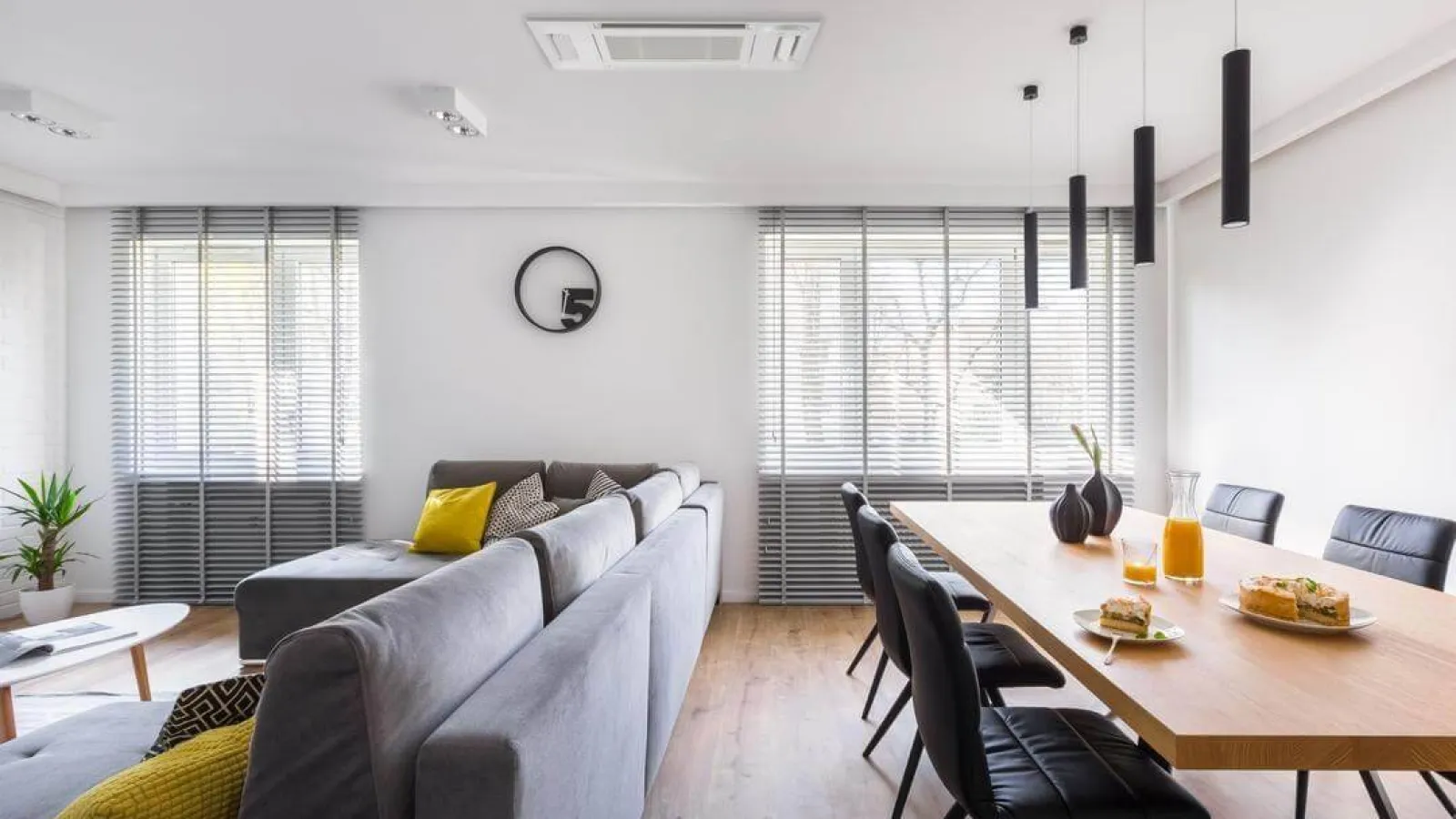 How a Mitsubishi Cassette Unit Will Improve Your Living Space
Moving or renovating your home? If you are looking for ways to install a new HVAC system in your home or get rid of your old ducted system, consider a cassette unit for your home. Easy to install and extremely efficient, a cassette unit is mounted in your ceiling and evenly distributes cold air into any room in your home. Whether you need some cooling power for an attic apartment renovation, or are interested in using ductless mini split to heat and cool your whole home, keep reading to find out how a Mitsubishi Cassette Unit will improve your living space.
A Mitsubishi Cassette Unit Is Small But Powerful
Don't underestimate the power of a Mitsubishi Cassette Unit just because it takes up a minimal amount of space
If you feel like your current HVAC system is providing lackluster heating and cooling to your living spaces, it could be time for a change. Ductless AC systems are more efficient and are able to more efficiently cool any room in your home. Ductless systems have the advantage of, well, not having any ducts that can sap the cool air from inside the ducts. This means that with air ducts,  the air that reaches your living space is not as cold as when it leaves your HVAC system. Thankfully, a Mitsubishi Cassette Unit eliminates the need for ducts and can evenly produce cooled air that wil shower any room in your home with conditioned air.
Easy To Install In Already Existing Homes
If you are installing an HVAC system in an older home, a cassette unit will be the easiest and most cost effective solution
When updating an older home, you want to install a powerful HVAC system that will make your home as comfortable as a brand new build. However, you aren't at all interested in tearing up the walls and ceilings of your recently purchased home to install air ducts. So, you might ask yourself — "what's the best solution?" When you want state of the art heating and cooling without the massive disruption associated with duct installation, ask your local heating and cooling experts about installing a cassette unit in your home.
Evenly Distributes Cooled Air Around in Every Room
Many struggle to get even heating and cooling with traditional ducted systems
When you think about it, not every room in your home is the same temperature. Some rooms are hotter or cooler than others depending on the time of year. However, a central air conditioning system still cools each room the same way, but pumping a fixed amount of air through the vents. Since a central system can't be adjusted room by room, you end up sometimes cooling the whole house just to get one room comfortable. With a ductless cassette unit in each room, you can adjust each room temperature according to your individual preferences. And, as we mentioned before, the ceiling mount will evenly shower cool air directly into your living spaces. No ducts required!
Saves You Valuable Living Space
For smaller homes, ductless cassette units make excellent space saving additions
If you are limited on your living space and worried if you will be able to get effective HVAC into a smaller home, ask a local HVAC expert about a Mitsubishi ductless cassette system. Since the unit is mounted inside of the ceiling it takes up no living space — and you can feel free to design your space however you like. Cassette units are perfect for kitchens, living rooms, or any other high traffic area in your home.
A Ceiling AC Cassette Unit is a Cost Effective Home Addition
Eliminating air ducts means that the cooled air is delivered directly to your living spaces
When you live with air ducts for a while it is easy to get used to uneven cooling throughout your home. Some rooms are hotter than others, but it's not a big concern until you start receiving your monthly energy bills. Too many people waste money keeping their whole home cool when they really only need air conditioning in one or two rooms at a time. With a ductless cassette system, however, you can control the temperature room by room. Personalizing your home temperature is not just a luxury of mini split systems, it is also a money saving opportunity.
Many ductless mini split systems also come with an intelligent thermostat that can adapt to changing temperatures in your home, taking into account a number of factors. For example, if you are hosting a party, your home will increase in temperature due to collective body heat. Your ductless system will sense this temperature change and adjust accordingly, keeping you and all of your guests cool and comfortable.
If you are thinking about purchasing a Mitsubishi cassette unit for your home, call the professionals at 412 Ductless for an estimate. No matter the type of room or location in the home, 412 Ductless can help you get started on your next project. From quotes, installation, and inspection, 412 Ductless is here to provide you with the highest quality air conditioning in Pittsburgh, PA.