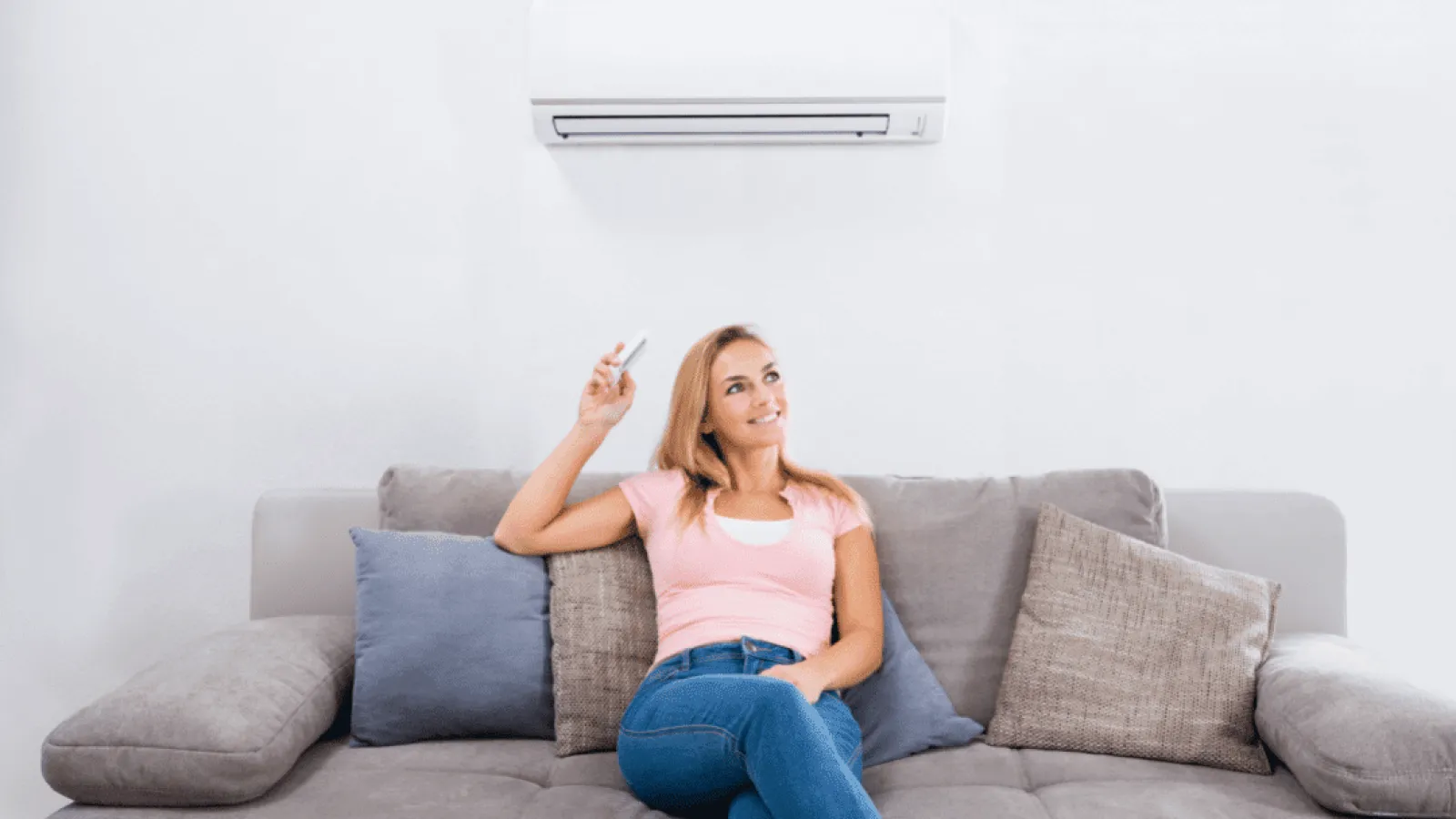 How the Mitsubishi 3D i-see sensor will Improve Your Home
All too often we accept that our heating and cooling systems aren't working as well as they used to. You might notice a dip in air quality or that your electricity bills are steadily going up over time. In most cases, the problem is the ductwork in your home. Dust, dirt, pollen, and other contaminants can collect in the vents over time making your heating and cooling system work harder.
If you are tired of your old HVAC system or are putting an addition onto your home or business, you might be considering ductless heating and cooling. However, many people don't realize all of the money saving benefits of going ductless, like the Mitsubishi 3D i-see sensor. Let's explore exactly how this technology works and how it can automatically save you from overpaying on your energy bills.
What is the Mitsubishi 3D i-see sensor?
Some of the most common HVAC related problems can be solved with the Mitsubishi 3D i-see sensor
Everyone, at some point in their life, has accidentally left the heat or AC on accidentally while leaving the house. This is a common mistake, but it can lead to higher energy bills every time you forget. To solve this problem and make life easier for people using ductless heating and cooling, we now have the Mitsubishi 3D i-see sensor. 
The sensor is built into your ductless heat pump and will sense when people are in the room, altering the heating and cooling automatically. For example, the sensor can see when you leave for work and when you arrive back home. When you leave, the ductless AC unit will enter an energy saving mode or stop until you have returned. Once the 3D i-see sensor notices you have arrived back home, your ductless unit will begin heating or cooling the room to your preferred temperature. With the 3D i-see technology, your ductless heating and cooling system is working more efficiently to keep you and your family comfortable.
How Does the 3D i-see sensor Work?
Learn how Mitsubishi can give you more control over your home atmosphere than ever before
All of the rooms in your home are different, some may get more sun than others and rooms on higher floors tend to always get hotter than lower floors. Because of these differences, ducted systems are inefficient at targeting the parts of your home that need extra heating or cooling. You may end up wasting energy by cooling your home just to get one room to a liveable temperature.
The 3D i-see sensor can heat and cool rooms by precisely responding to the individual atmosphere of the room and its occupants. The sensor surveys the room and divides the space into 750 cubic zones. From there, the sensor creates a profile for the room that can point out places where hot or cold air is escaping and adjust to target the spots that need extra attention.
When a person enters a room, the sensor detects body temperature and begins to either heat or cool the room depending on your preference. If more people enter the room, the sensor will pick up their body heat as well and adjust automatically. By carefully scanning and keeping track of the parts of the room that are too warm or too cold, your home or business will be at the perfect temperature at all times. 
How will this Technology Make My Home More Efficient?
Automation takes the guesswork out of heating and cooling controls
When it comes to heating and cooling, efficiency is key. Heating and cooling costs often make up the majority of your monthly energy bills. Many people are tired of wasting their money on inefficient heating and cooling systems where ductwork saps most of the conditioned air before it reaches the rooms of your home. 
With the Mitsubishi ductless heat pump and 3D i-see sensor, you don't have to worry about wasting money or forgetting to turn the air off when you leave the house. You can leave all of the adjustments to the 3D i-see sensor technology. When you leave the house, the sensor will notice and begin shifting into an energy saving setting until you have returned. You will also save energy because you are not heating or cooling your whole house when you only need one room. Ductless systems have the incredible advantage of working individually in each room, meaning that only the warmest parts of your house will receive extra cooled air.
How Can I Find My Perfect Setting for My Ductless Heat Pump?
Explore some of the settings that will help you take control of your home air 
The Mitsubishi ductless heat pump has a lot of different features that will help you find the right setting for your home and your personal preferences. For example, the 3D i-see sensor allows for direct or indirect airflow modes. Indirect and direct airflow modes determine whether air from your system will blow directly or indirectly toward the people who are in the room. Using the sensor, your ductless unit will be able to see where people are in a room and blow air toward them, or just past them to regulate the temperature. There is also a natural flow setting that can mimic the feeling of a light breeze passing through the room. With the help of the Mitsubishi 3D i-see sensor, you will always be in control of your heating and cooling and can customize your individual preferences for each room.
If you are ready to upgrade your heating and cooling system and save on energy costs, call the professionals at 412 Ductless. From quotes to installation, 412 Ductless is here to provide you with the highest quality air conditioning in Pittsburgh.