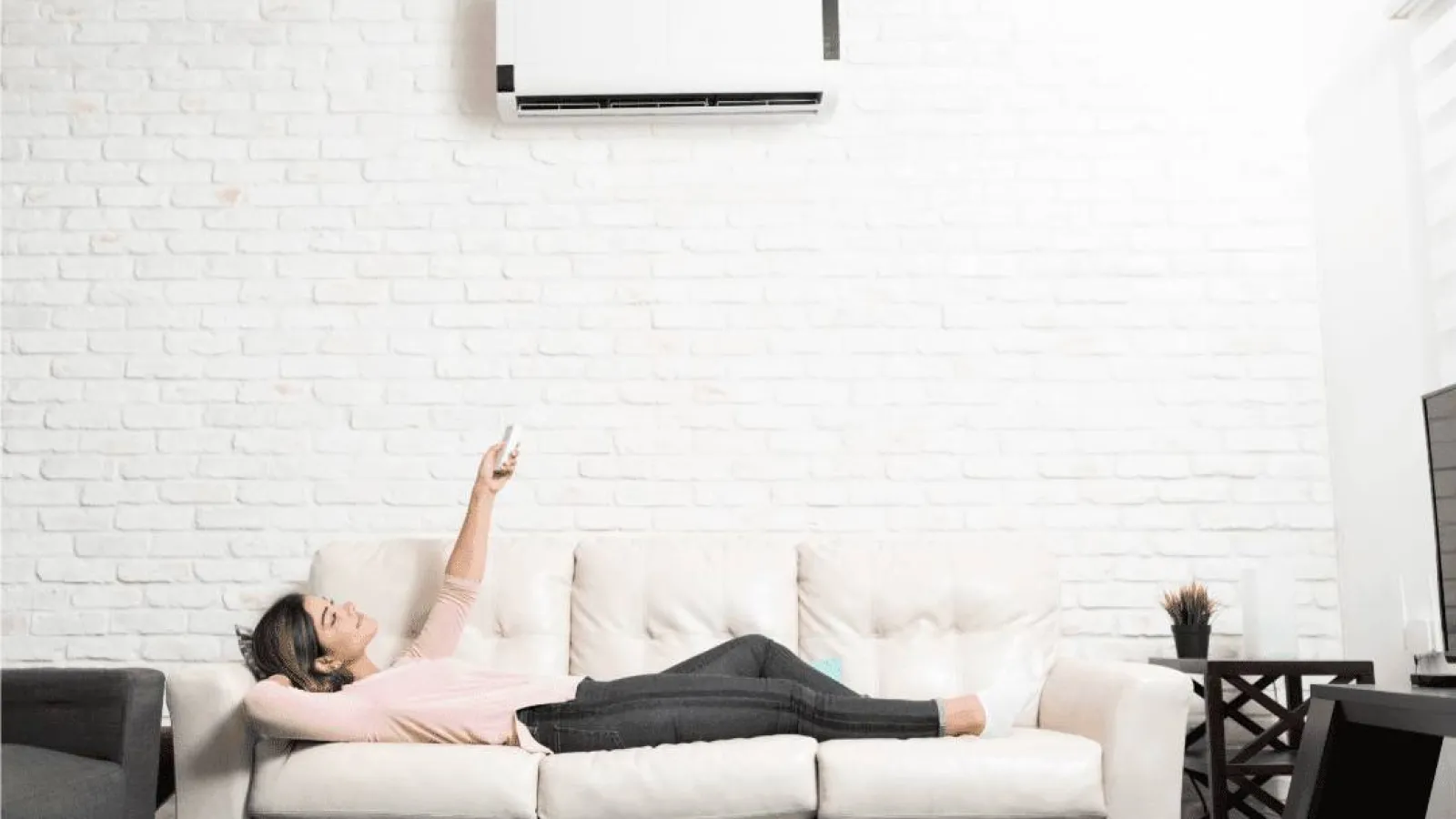 How to Maintain Your Ductless Air Conditioner All Year Long
By choosing a ductless air conditioner, also known as a mini-split system, you are choosing an efficient and money saving option to cool your home. Though ductless air conditioners generally involve less maintenance than traditional HVAC systems, you shouldn't ignore your mini split! There are a lot of things you can do yourself to maintain your ductless system to keep it at maximum efficiency and output.
Not only is there maintenance that you can do as a homeowner, there is also some less frequent maintenance that should be done by professionals to make sure your system is operating properly. If your ductless AC has stopped working, we recommend calling a ductless air conditioner maintenance service near you to investigate the problem.
Let's discover how you can take good care of your ductless system and keep it running efficiently all year round.
How Will Regular Ductless Air Conditioner Maintenance Benefit My Home?
Without proper ductless air conditioner maintenance, you will start to notice unwelcome changes in your system
You might be wondering why your ductless AC system needs to be maintained if it is the superior alternative to ducted systems. Just like any other appliance in your home, you need to check up on your ductless AC unit to make sure that all parts are working properly. By performing home inspections you can reap the benefits of:
A longer service life for your ductless air conditioner
Increased and more efficient output from your system
Better home air quality
Lower total repair costs if any issues arise during your ductless air conditioner maintenance
By performing regular maintenance on your ductless AC system, you'll save money and ensure that there are no surprise issues in the future.
What Can I Do At Home to Maintain My Ductless Air Conditioner?
Since ductless AC systems are straightforward and easy to use, so are the home maintenance tips!
Before you begin performing maintenance on your ductless AC unit, you should take a few important steps. First, you should completely power off your ductless system, this includes the indoor and outdoor components. Next, you should let the system sit for about an hour before you begin inspecting the unit. Then, remember to turn off your circuit breaker to prevent any chance of electric shock during maintenance. After that you can start some of the basic maintenance to keep your unit running properly:
Clean and dust the outside of the indoor and outdoor units ensuring that there is no dust or dirt buildup. For the indoor unit you can use a towel to remove any visible dust or dirt. For your outside unit, you can use a regular garden hose to spray down the unit. It is important to limit the water pressure to avoid destroying parts of the ductless unit.
Next, you should clean or replace the filters in your indoor unit. Eventually, your filters will get too dirty to clean and you will have to replace them.
Check all visible pipes connected to your indoor and outdoor unit. If you see any breaking or blockages, you should call an HVAC expert to take a look.
Once you have performed these tasks, you have completed your home maintenance. If you find anything out of place that is causing your system to work improperly, contact an expert to take a look.
What Can a Professional HVAC Expert Do to Maintain My Ductless Air Conditioner?
While you can rely on your own workmanship for small issues, you should call a professional if you notice any unknown problems with your ductless AC unit
If you are still having trouble with your ductless AC system after performing the steps we listed above, it is time to call a professional. A trustworthy contractor will be able to correctly identify and remedy any problems that are causing problems with your heating and cooling. When you hire a professional, there are a few things they should do to ensure your system is working properly. Let's find out exactly what heating and cooling professionals look for when performing ductless AC maintenance. When inspecting your system an expert will:
Look for any leaks or problems with sealant
Take a measurement of your system's output
Test your thermostat
Measure refrigerant levels
Ensure that there are no refrigerant leaks
If there are any refrigerant leaks, the material must be properly extracted and disposed of
Check the motors to make sure that they are all working properly
Once your ductless air conditioning maintenance is complete, your system will be working like it is brand new. Just remember to keep an eye on the key home maintenance points and don't hesitate to call a professional if you have any questions.
If you are in need of ductless air conditioner maintenance, call the professionals at 412 Ductless. From quotes, installation, and inspection, 412 Ductless is here to provide you with the highest quality air conditioning in Pittsburgh, PA.