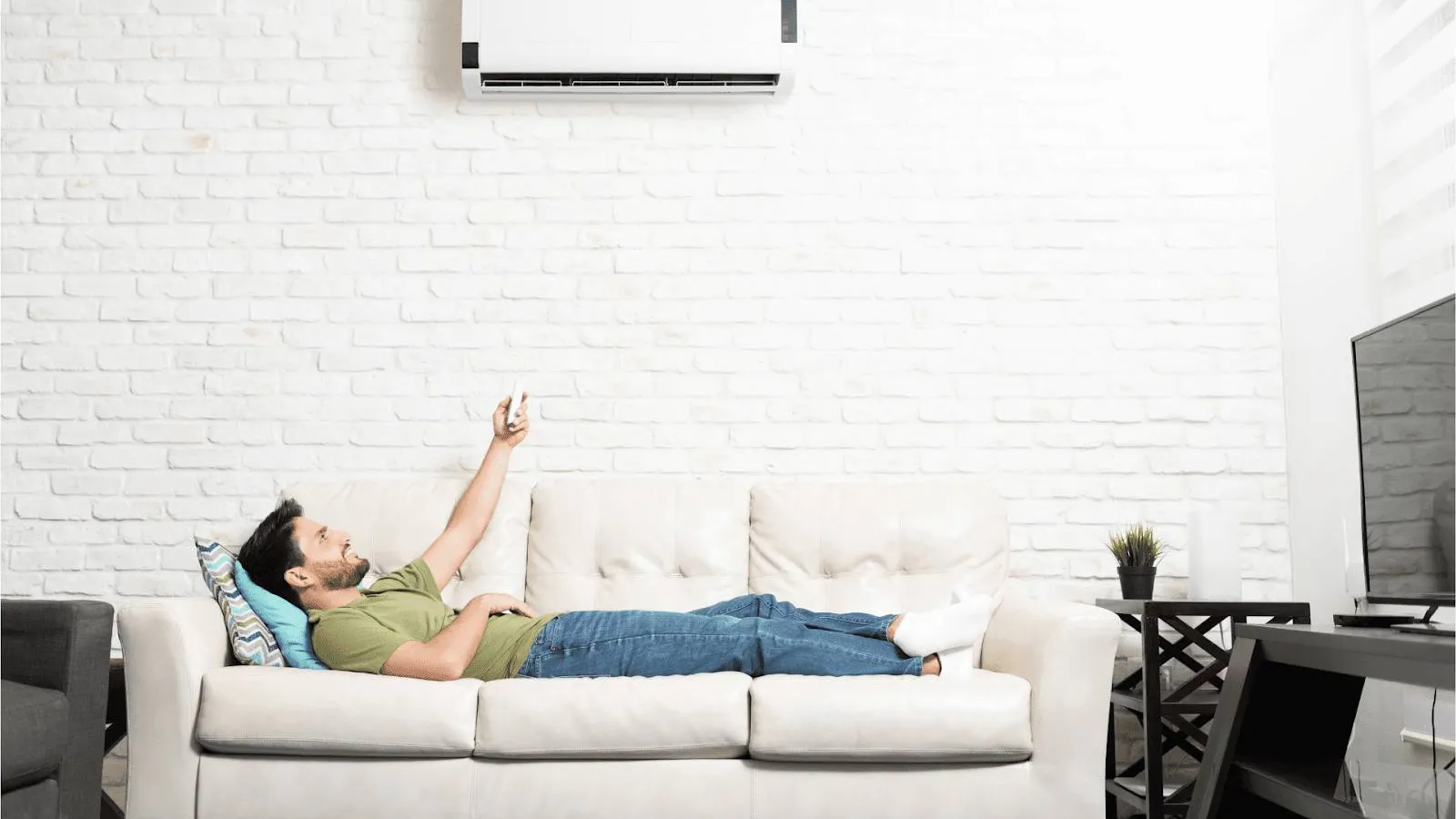 How to Prepare Your Ductless System For a Pittsburgh Spring
With every new season, preparing your ductless system is crucial to ensure your system is able to handle any type of weather conditions you may encounter. For spring in Pittsburgh, this is no different. Winters in Pittsburgh can be harsh on HVAC systems, and preparing your system for spring allows you to check in to make sure everything is running properly and identify when you may need HVAC repair services in Pittsburgh to fix any issues. Let's get started with what you need to do to prepare your ductless system for spring. 
Why Prepare Your Ductless System For Spring 
Regular checks of your ductless system can help you identify when professional help is needed from a Pittsburgh HVAC repair company
While the springs in Pittsburgh are much milder than the summers and winters, you can still expect a wide array of weather conditions. One day, it could feel like a hot summer day while the next day brings about snow. Unlike traditional heating or cooling systems that are only put to use for half of the year, your ductless system runs during every season to keep your home comfortable. With this comes normal wear and tear, so frequently checking and preparing your system is a great way to identify easy-to-miss issues to prevent serious damage to your system.  When you notice an issue early and call an HVAC repair company in Pittsburgh to fix it before it becomes a problem, you can save your ductless system from as much damage as possible. 
Preparing your ductless system for spring is also a great way to help improve the energy efficiency of your system. The monthly cost savings on energy bills is a big reason why many people make the switch over to a ductless system. So, of course, you would want to maintain that energy efficiency to ensure you are reaping those benefits for years to come. 
What You Need to Do to Prepare Your Ductless System for Spring in Pittsburgh
Ductless systems are fairly easy to maintain in general, but there are a few additional steps you should take in order to make sure your system is prepped for the season. Let's take a look at what you should do to make sure your system is running properly. 
Clean Your Air Filters
The air quality of a ductless system is already much better than the air quality of a traditional home heating and cooling system. Because your ductless system continually pushes air, there's less of an opportunity for dust and pollen to get trapped and pushed through into the airflow. With that being said, you should still clean the air filters in your ductless system. Spring in Pittsburgh brings about an increased amount of pollen as the trees begin to grow again. If you have pets in your home, too, this is the season when their dander can increase as well as they start to shed their winter coats. To maintain the high air quality in your home, you should clean your air filters at least once every two weeks. As you prepare your system for spring, give your air filters a good deep clean and set reminders for yourself to maintain your air filters consistently. 
Keep Your Condenser Clean 
Your ductless system is controlled by the main exterior system called a condenser. As you start to clean your yard, make sure that your condenser is clean and free of debris. Be sure to clear out any fallen branches and leaves. As your grass begins to grow again, make sure that the grass around the outdoor system doesn't obstruct the airflow. This will help your ductless system run smoothly. 
Adjust Your Thermostat
With the inconsistency of Pittsburgh weather, there will likely be many fluctuations in the temperature outside. Changing the temperature on your thermostat to keep up with the temperature changes can cause your ductless system to use more energy than it needs to. Set your thermostat to a temperature that is comfortable for your household so that your system doesn't get overwhelmed and you can keep your home temperature as consistent as possible. 
Check Your Condensate Drip
Similar to a traditional air conditioner, ductless systems help remove the humidity from your home. Your system will collect water pulled from the humidity in a drain pan. During the installation of your system, something called a condensate line should have been put in by drilling through the exterior of your home to allow for your system to drain the water outside. Over time, your condensate line can get clogged or blocked. If you don't catch this issue in time, the clogged condensate line can cause water damage or in cold temperatures, it can freeze and cause buildup on your system's coils. When you check your condensate line, you should see water dripping out. If you don't see any water coming out of your system, then this should be a sign that you need to call for HVAC repair help in Pittsburgh.  
Schedule Routine Maintenance with a Pittsburgh HVAC Repair Company 
Spring is a great time to schedule routine maintenance for your ductless system. Pittsburgh winters can be hard on any HVAC system, and you will want to make sure that everything is in order for the hot Pittsburgh summers. Prepping your system for spring is a great start, but you may overlook issues with your system that are more likely to be caught by a trained professional. Additionally, regular maintenance from HVAC repair companies in Pittsburgh can help lengthen the life of your system so you can keep your system for as long as possible. 
Ductless systems are a wonderful, reliable way to keep your home at a comfortable temperature year-round. Preparing your ductless system for spring only ensures that your ductless system will run smoothly as the season approaches and you get into the hot summer months. If you've identified a problem with your system or just want to schedule a routine maintenance appointment, contact 412 Ductless today. As trusted HVAC repair professionals in Pittsburgh, we can work with you to ensure your system is running properly for spring.