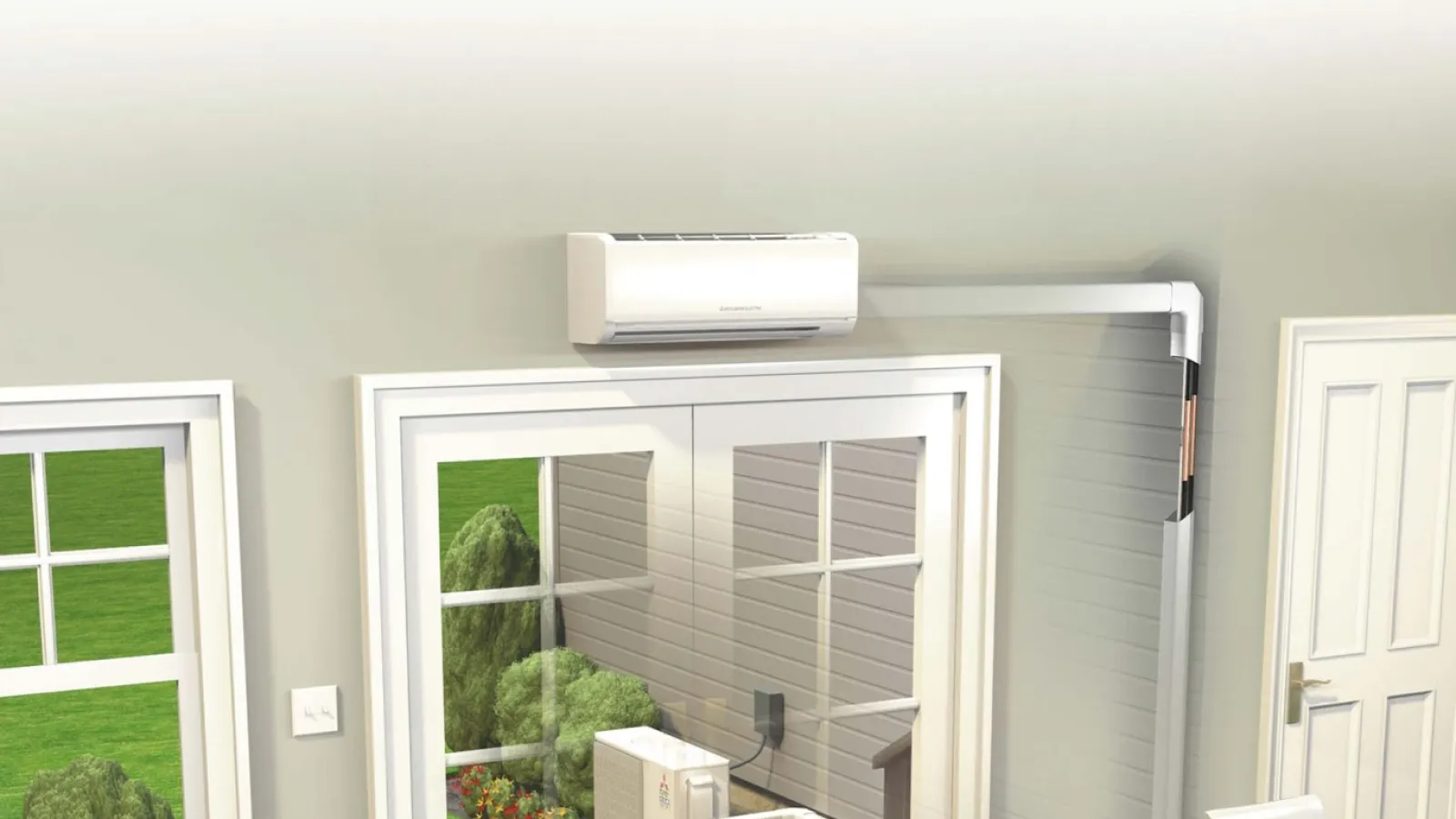 What Are Line Set Covers and Why Should You Install Them in Your Home?
When it comes to your heating and cooling systems in your home, you of course want to make sure your system is protected so it can last as long as possible. At the end of the day, no one wants to have to shell out money to continually repair their heating and air conditioning units. So, when it comes to protecting your system, line set covers are crucial. That's why today we are going to discuss what line set covers are, why you need a line set cover, and how these are installed. Let's dive into what you need to know to protect your Pittsburgh heating and air conditioning system.
What Is a Line Set Cover?
Learn about line set covers from Pittsburgh heating and air conditioning professionals
When you get a ductless system, traditional AC system, or a heat pump installed in your home, you will also need to install something called a line set. Line sets serve a crucial purpose—delivering refrigerant to your system so that it can properly heat and cool your home. When you have this installed, your HVAC technician will have to drill holes in your home, leaving an opening for rodents and bugs to get into your home. On top of that, line sets aren't the most visually appealing. To protect your line set, prevent pests from getting into your home, and allow a more natural look to your system, a line set cover should be installed.
So, what exactly is a line set cover? A line set cover is used to protect the line set attached to your HVAC system. Made from durable PVC plastic, we can purchase line set cover kits, which come with various parts like straight tubes to run parallel on your outer wall, 90-degree elbows for directional changes, and end caps to properly end your mini-split cover.
Why Are Line Set Covers Used?
Heating and air conditioning professionals in Pittsburgh break down why line set covers are necessary
Now that you know what a line set cover is we will dive into why they are used and why your line set needs protection. A portion of the line set is required to be outside in order for the unit to function properly. In Pittsburgh, our seasons bring about some extreme weather. Exposed to rain, snow, and ice, weather can damage your line set if it is not covered correctly. Additionally, animals outside may chew on your line set, which could also lead to damage to your system. Not to mention when it comes to lawn care, lawnmowers and weed eaters can completely sever your line if you aren't careful.
Even if the line set isn't damaged, leaving it uncovered in extreme hot or cold temperatures can alter warm or cool air from your refrigerant line, causing an increase in your energy usage. But, when it is severed, your system won't work at all.
The cost to get a line set installed is affordable, but a quality line set is by no means cheap, so you will want to protect your line set to avoid a huge replacement bill from a Pittsburgh heating and air conditioning company. Repairs can work as a temporary solution, but your line set will not hold up for as long as it would when properly protected.
How Are Line Set Covers Installed?
Call a Pittsburgh heating and cooling company to install your line set covers properly
While line set covers can be installed without professional help, it is better if it is installed by an HVAC professional. This will ensure there is no damage to your line set and that it will look as visually appealing as possible. When working with a reputable HVAC company, they can recommend quality line set covers and work with you to ensure you are completely satisfied with the installation.
To ensure that your line set is protected against anything it may be exposed to outside we suggest investing in a line set cover. These are designed to blend in seamlessly to ensure the cover is hardly noticeable. If you are looking for a Pittsburgh heating and air conditioning expert to install your line set cover, look no further. Our expert team at 412 Ductless is prepared to install your line set cover as seamlessly as possible. Contact us to learn more about the line set cover installation process and how 412 Ductless can help.