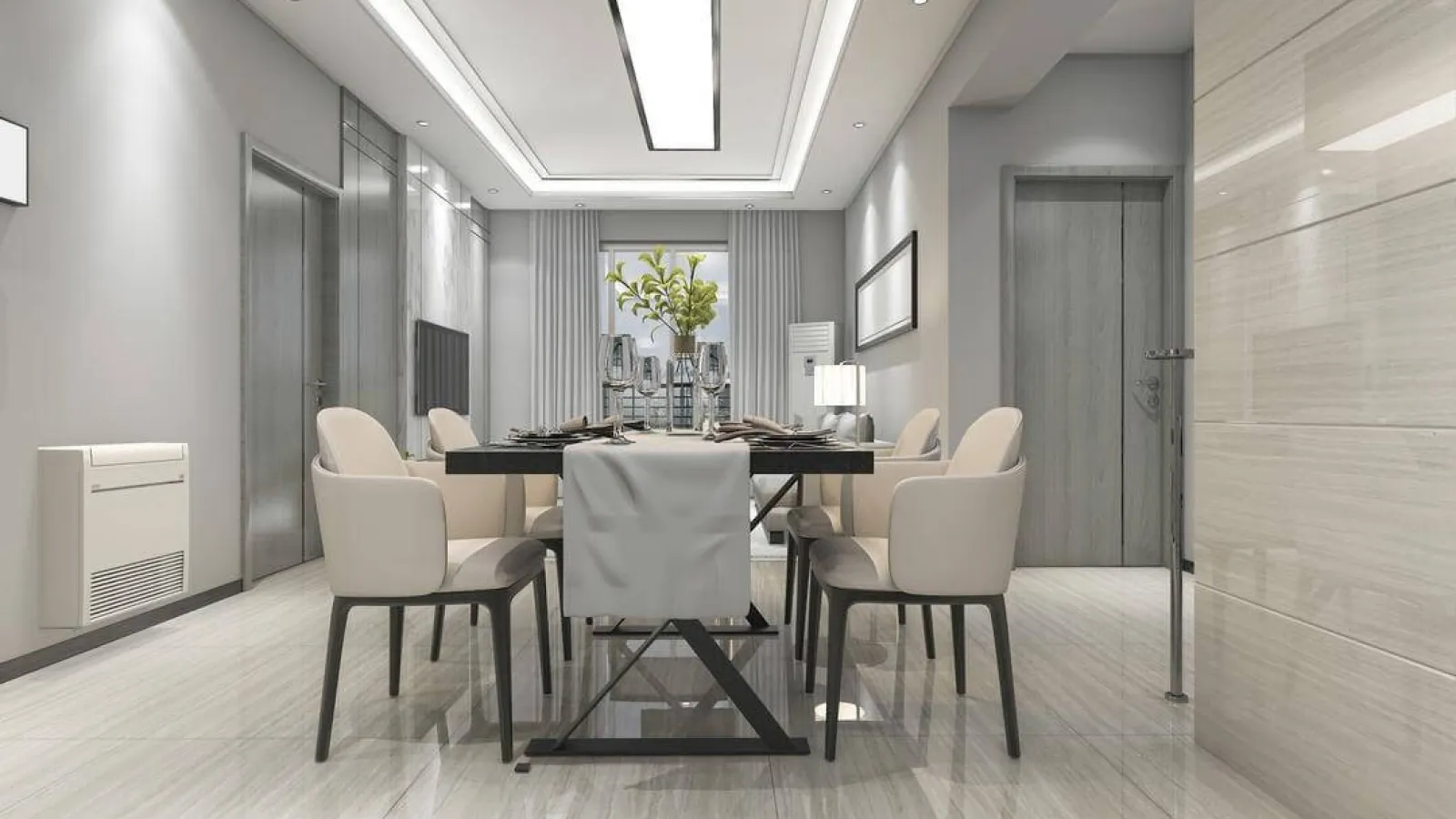 What is a Floor Mounted Mini Split?
In recent years, more homeowners and new home builders have been choosing ductless mini split systems over older and less efficient heating and cooling systems. People are making this change for a number of reasons, including lower energy bills and customizable heating zones that allow you to individually heat or cool each room.
When it comes to ductless mini split systems, there are a few options you can choose from. There are wall mounted units, ceiling mounted units, and the topic of discussion for today — floor mounted mini splits. So, before you decide which type of mini split is right for your home, let's learn a bit about some of the specific advantages of floor mounted ductless units.
What is a Floor Mounted Mini Split?
Find out what separates a floor mounted mini split from other ductless heating and cooling systems
A floor mounted mini split system is a ductless air conditioner that is located along your walls and is secured about 6 inches above the floor. These mini split systems take up a similar space and location to old-fashioned radiators. However, a mini split system has the ability to both heat and cool your home — unlike a radiator. Your indoor floor mounted unit is connected to an outdoor condenser unit that either attracts or expels warm air depending on your heating and cooling settings.
How Are Floor Mounted Mini Splits Installed?
Installing a floor mounted mini split is minimally invasive in your living spaces and only takes a few hours to complete
One of the other advantages that floor mounted mini splits have over other heating and cooling methods is that they are one of the easiest to install. To install your mini split, a technician will run the refrigerant line through a 3 inch hole in the wall and attach the indoor and outdoor units. This installation process doesn't take more than a few hours and won't majorly interrupt your life. When compared to duct installation — which can sometimes take weeks — ductless systems are definitely the more convenient choice.
What Are Some of the Benefits of Choosing a Floor Mounted Unit?
Your floor mounted mini split is easy to maintain and will quickly heat or cool any room in your home
When you choose to install a floor mounted mini split, you can expect a few benefits based on the location and capabilities of your new heating and cooling system. The first benefit you'll notice is that you feel the heating and cooling more quickly than with wall or ceiling mounted units. Because your mini split is mounted on the floor, the output is much closer to the people in the room, which provides quicker cooling. 
Your floor mounted unit also allows for easy maintenance compared to wall or ceiling mounts. So, if you need to change the air filters or need to call a technician to troubleshoot an issue, you won't have to use a ladder to access the mini split. 
It is also important to note that when you install your floor mounted ductless unit, you get all of the added benefits associated with ductless technology including zoned heating and cooling. 
How Do Mini Splits Work?
Find out how you can heat and cool your home more efficiently without air ducts
All ductless mini split systems operate similarly. There is one condenser unit that is installed outside of your home connected to one (single zone) or several (multiple zones) indoor units that provide warmed or cooled air to your living space. Though the indoor units are all connected to the same condensing unit, they are able to heat and cool independently of each other. 
The indoor and outdoor units are connected by the refrigerant line that runs from the inside to the outside of your home. Depending on the season, your outdoor unit will either attract or expel warm air outside. Then via the refrigerant line, the air is either warmed or cooled by the time it reaches your living space. 
Where Should I Put My Floor Mounted Indoor Unit?
Get the most out of your mini split by placing it in the best possible location in your home
One of the last things you should consider before you install your floor mounted ductless mini split is the intended location of the unit in your home. Your unit will be mounted 6 inches above the floor in your home and should be completely unobstructed by any other furniture or fixtures. If objects are too close to your floor mounted unit, it may affect your unit's heating and cooling capabilities. We recommend picking a central location in each room you are installing a mini split to ensure that airflow is evenly distributed throughout your home. 

So, now that we know a bit more about floor mounted mini split units, it's time for you to decide whether or not you'll benefit from the floor mount setup. If you have questions about which option is better for you, call 412 Ductless for more information on how you can keep your home warm and save energy with a ductless heat pump installation. No matter your current heating and cooling setup, 412 Ductless can help you improve your heating using ductless technology. From quotes, installation, and inspection, 412 Ductless is here to provide you with the highest quality air conditioning in Pittsburgh, PA.