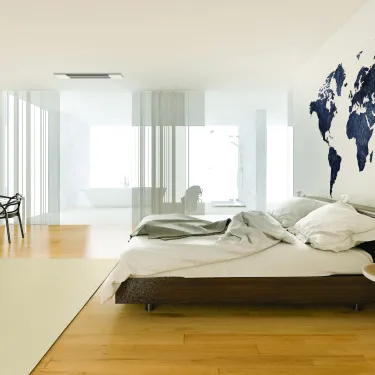 What is an
EZ FIT® Ceiling Cassette?

Don't underestimate the power of the EZ FIT® Ceiling Cassette just because it takes up minimal space. Easy to install and highly efficient, a cassette unit is mounted in your ceiling and evenly distributes hot or cold air into the room. The grille sits flush with the ceiling making air direction and room temperature easy to control.

The EZ FIT® Ceiling Cassette bedroom application works well to add additional airflow into the space. This mini-split design is popular among homeowners who do not want to disturb the aesthetic look of the room. Start your transition to zoned heating and cooling by contacting your trusted Pittsburgh ductless team.

SLEEK AND MODERN DUCTLESS HEAT PUMP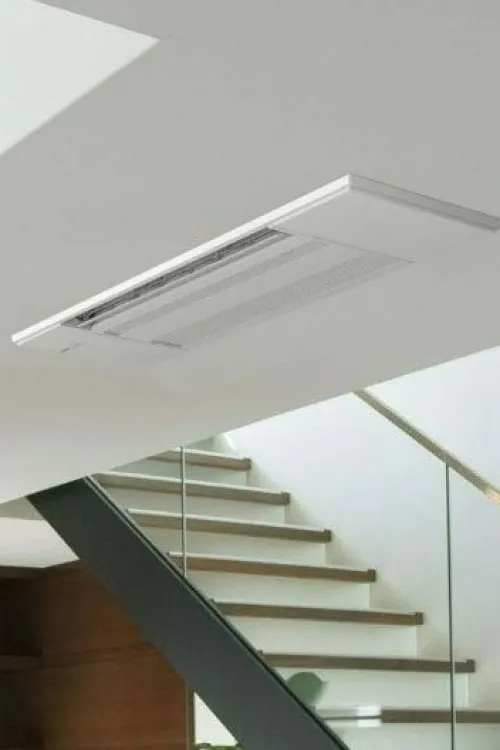 EZ FIT CEILING CASSETTE
The EZ Fit Ceiling Cassette sits between the ceiling joists providing a sleek appearance, a popular selection for new construction or room upgrades.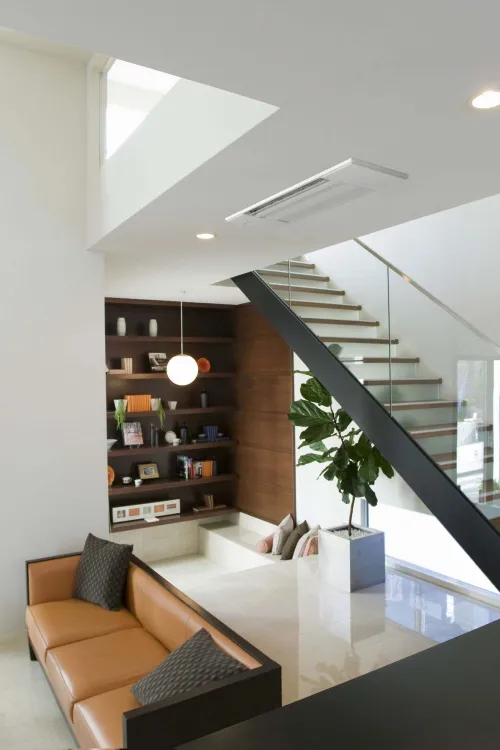 FIND YOUR COMFORT LEVEL
A single EZ Fit Ceiling Cassette can cool or heat a zone of your home. Add additional indoor air handler units for whole-home comfort.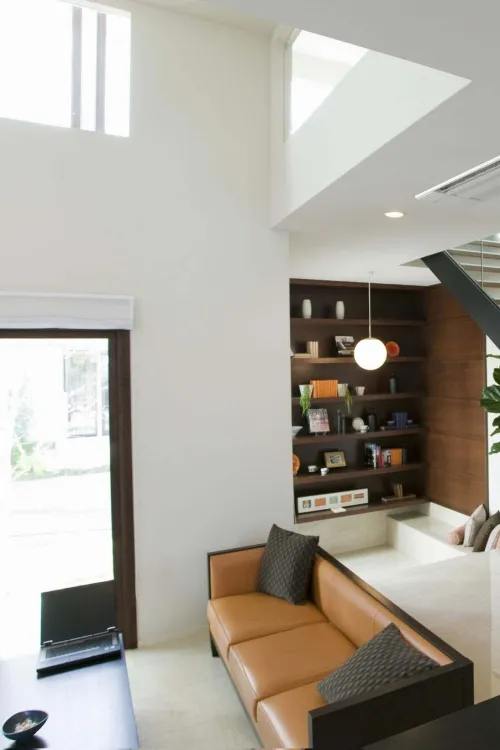 Automatic Vane Control
Automatic Vane Control Effortlessly modify the direction of the ceiling-mounted unit's airflow by changing the vane controls to blow directly toward or away from you.

ENDLESS COMFORT OPTIONS
WITH MINI-SPLIT SYSTEMS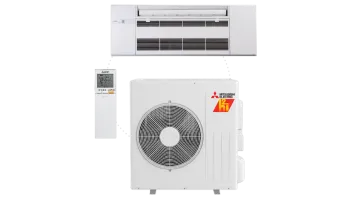 EXPLORE ALL-ELECTRIC HVAC
Ceiling-Mounted Heat Pump
If you are looking for an efficient, sleek, and convenient way to cool or heat your home, the MLZ-KP EZ FIT® Ceiling Cassette can help you find your personalized comfort level. Contact your Pittsburgh ductless team to discuss whether or not this is your home's unique heating and cooling solution to combat your HVAC challenges.

At 412 Ductless, we are an Elite Dimond Contractor, the highest level of contractor certification for Mitsubishi Electric Heating & Air Conditioning products. We can help you design your home's ideal heating and cooling system to maximize comfort and efficiency.

Frequently Asked Questions
Are there alternatives to a wall-mounted unit?

Yes! Ductless heat pumps continue to advance in design layout and efficiency. Mitsubishi Electric Heating and Air Conditioning's current product lineup includes floor-mounted, ceiling-mounted, and ducted solutions that are alternatives to the traditional wall-mounted mini split.

Do I have to hang a ductless unit on my wall?

The EZ FIT is a popular alternative to traditional ductless wall-mounted units thanks to the industry-leading slim design. So are you thinking about making the switch to ductless? It's an EZ FIT!

MAXIMIZE YOUR COMFORT
It's an EZ Fit!
MLZ-KP EZ FIT® CEILING CASSETTE
The MLZ-KP EZ FIT® CEILING CASSETTE can be a single or multi-split heat pump system designed to fit your lifestyle.

FEATURES
Flush-mounted Appearance

High/Low Airflow Settings

Automatic Vane Control

Swing Fan Clean

Econo Cool
412 Ductless
Proudly Serving Allegheny, Westmoreland, and Butler Counties
If you live in Pittsburgh or a surrounding community, contact 412 Ductless and let us help you make your space more comfortable.