412 Ductless
Ducted Air Handler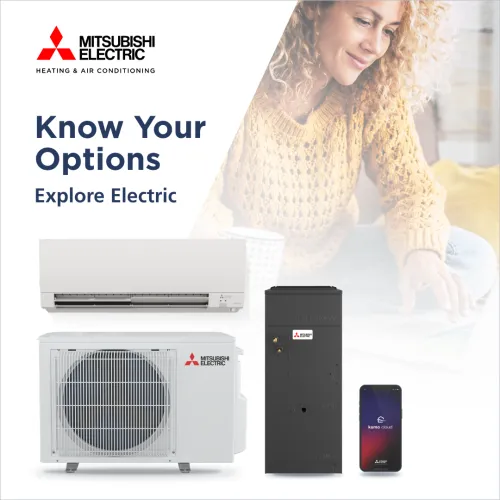 WHAT IS
A DUCTED AIR HANDLER?
Let's talk about ducted air handlers. At 412 Ductless, we can replace an older gas furnace with an electric air handler and heat pump system to advance your home's efficiency and sustainability. Ducted systems also make sense if you prefer a hidden home heating and air conditioning system. The SVZ series air handler provides quiet, powerful, and efficient heating and cooling solutions to electrify your home or business.
The Mitsubishi Electric SVZ series air handler is the solution to whole-home heating and air conditioning for every type of home in Pittsburgh and surrounding neighborhoods. Level up your HVAC system with a free design consultation with 412 Ductless to begin your transition toward personalized comfort, lower utility bills, and a reduced carbon footprint.

All-Electric Ducted Air Handler Solution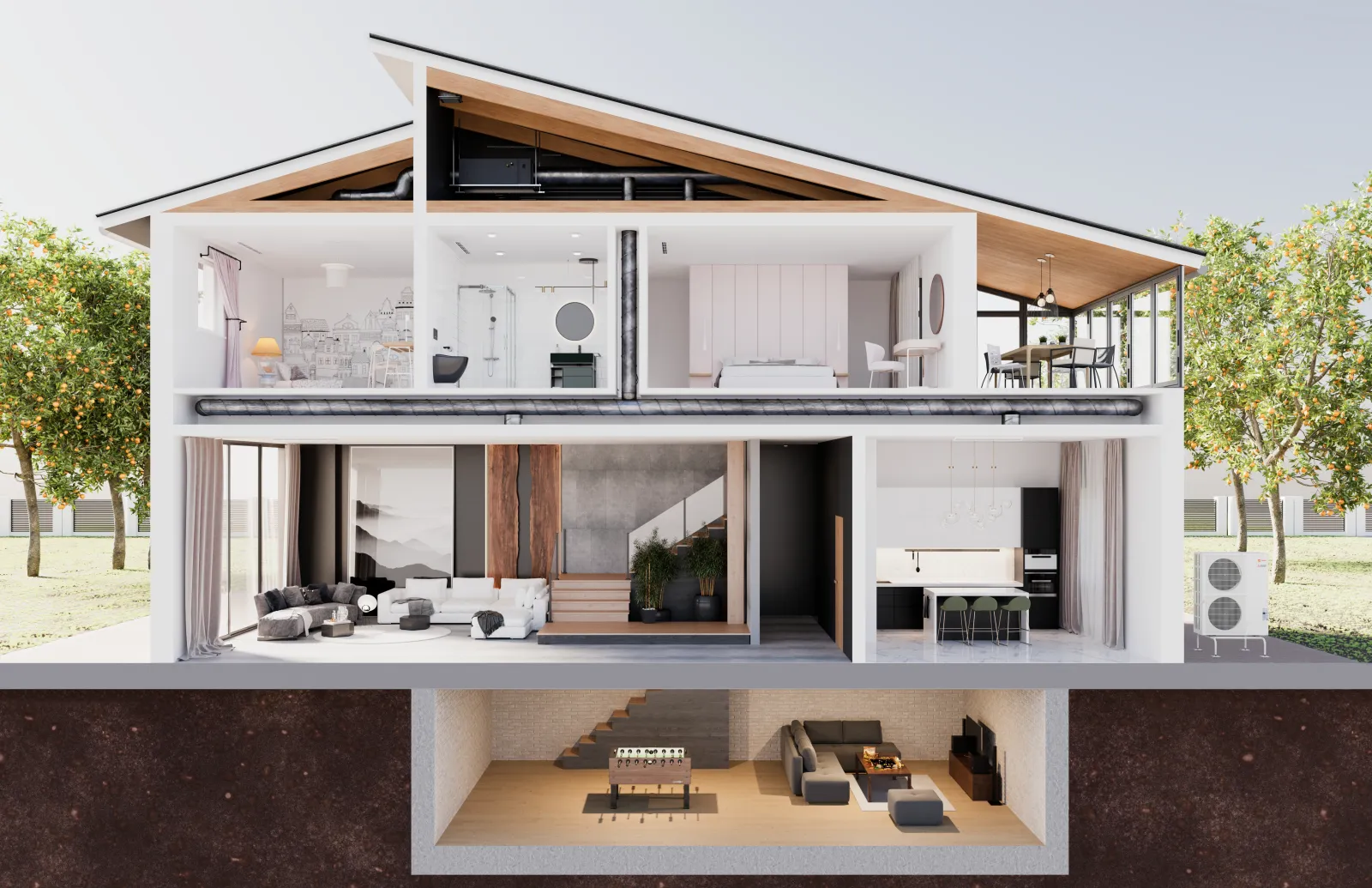 Multi-Position Air Handler
The multi-position air handler can be installed vertically or horizontally, making it ideal for tight and unique spaces. The SVZ model is well-suited for supplemental or furnace replacement applications.

Existing Duct System
Temperature control air flows through the duct system into rooms with vents providing maximum comfort.

Wall-Mounted Control
A centralized wall-mount thermostat operates the multi-position air handler. Homeowners can also add kumo cloud® to create a smart HVAC system controllable from anywhere. Ask your ductless expert for more information.

Hyper Heat Outdoor Unit
Hyper-heating technology can provide heating capacity down to -5 degrees Fahrenheit.

ELECTRIC POWERED HVAC
Using Existing Ductwork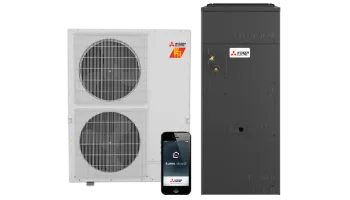 KNOW YOUR OPTIONS
SVZ Multi-Position Air Handler

The Mitsubishi Electric heat pump is your missing piece in achieving your goal of an all-electric home. These heat pump systems provide reliable heating and air conditioning, replacing fuel-burning systems even in the coldest climates. Our team at 412 Ductless is ready to answer all your questions about heat pumps and the SVZ Multi-Position Air Handler. If you want to increase the efficiency of your heating and cooling system and prefer a ducted option, this might be your home HVAC solution.

FREQUENTLY ASKED QUESTIONS
CAN AN ELECTRIC AIR HANDLER REPLACE MY GAS FURNACE?

Yes! The SVZ series air handler is a direct replacement for a gas furnace utilizing the existing ductwork runs.

WHAT IS A DUCTED AIR HANDLER?

An air handler is part one of your two-part indoor and outdoor heat pump system. Your outdoor unit is called the heat exchanger and either attracts or evaporates heat to keep your living space comfortable. The indoor unit is the air handler, which pumps conditioned air into your living space.

DO SVZ SERIES AIR HANDLERS HAVE A FLEXIBLE DESIGN?

Yes! Ideal for a direct furnace replacement, these versatile units can be installed horizontally or vertically and fit easily into an attic, crawlspace, or utility closet. Not to mention, their high-performance power allows them to condition large zones effectively. They're a whole-floor or whole-home heating and cooling solution.

CAN I HAVE A MULTI-ZONE SYSTEM COMBINING BOTH DUCTED AND DUCTLESS SOLUTIONS?

Yes, with the help of your Pittsburgh ductless expert, you can design a hybrid multi-zone application to solve hot and cold spot problems by mixing ducted and ductless indoor units to combat zoning issues.


DUCTED AIR HANDLER SOLUTIONS
A BETTER WAY TO COOL YOUR WHOLE HOME
SVZ DUCTED AIR HANDLER
The SVZ ducted air handler solution are ducted single or multi-split heat pump system designed to fit your lifestyle.
FEATURES:
Built-in humidifier

Energy recovery ventilator (ERV)
Optional electric heat kits

Endless Mini-Split Combinations
Ductless & Ducted Solutions
Personalize your home's heating and cooling by creating a multi-zone mini-spilt system. Mix and match your favorite unit styles to best fit your home's design. Work with your local ductless contactor to find the best solution for you home.