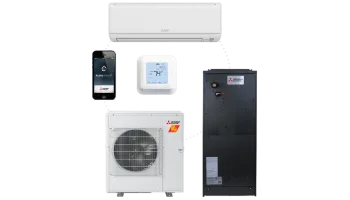 What is a
Ductless Multi-Zone?
A multi-zone ductless system consists of two or more indoor units connected to a single outdoor unit. The indoor units are placed in different rooms creating zones within your home. A ductless expert will determine how to cool your home based on your needs most efficiently during the design process.

For example, if you have a two story home, you could have a zone for the following areas:
First floor and basement (if applicable)
Second floor hallway and bedrooms
Master suite
MULTI-ZONE DUCTLESS SYSTEM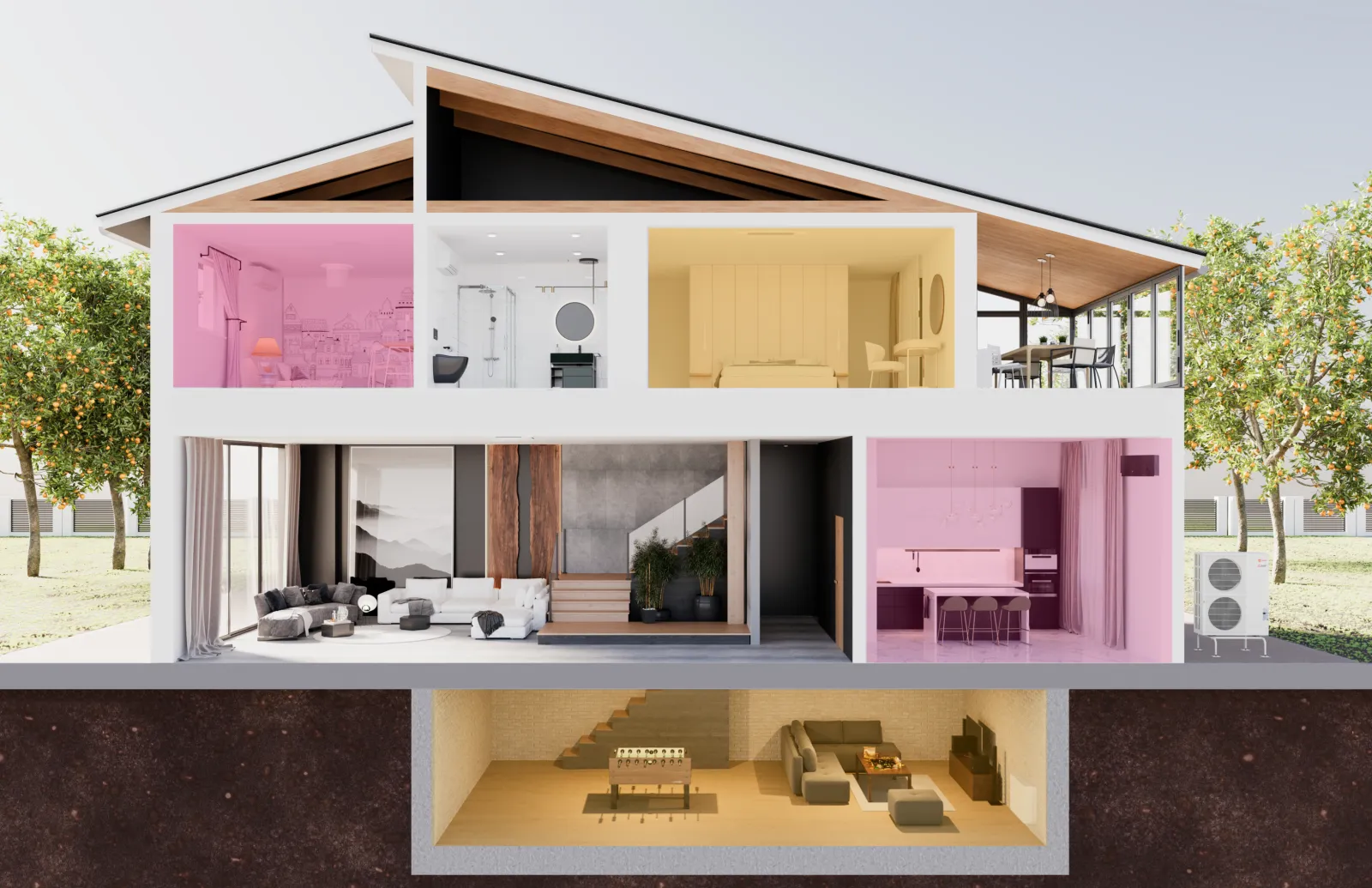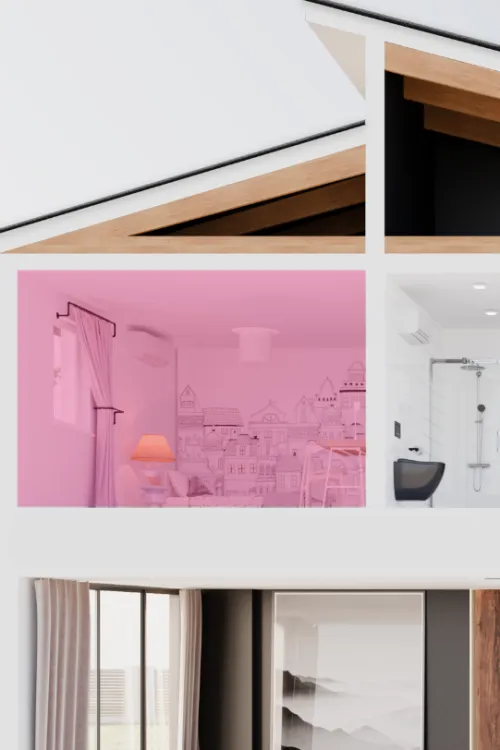 ZONE 1
70 Degrees

Create your personalized oasis with the Deluxe wall-mounted unit featuring the 3D i-see Sensor®. The Sensor measures temperature and occupant location. The occupant can choose direct or indirect airflow based on preference.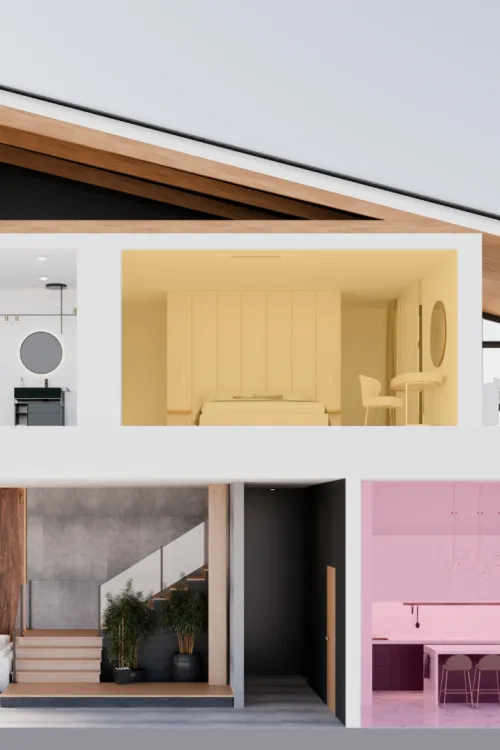 ZONE 2
68 Degrees
Choose your ideal sleeping temperature with the EZ FIT® Ceiling Cassette featuring a whisper-quiet operation.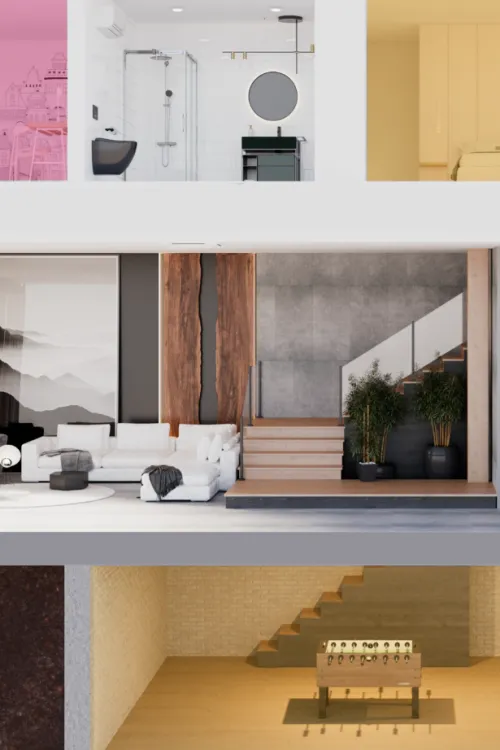 ZONE 3
System Off
Save energy by shutting down a zone when the room is unoccupied. Once the space is occupied, use the controller to choose your comfort level.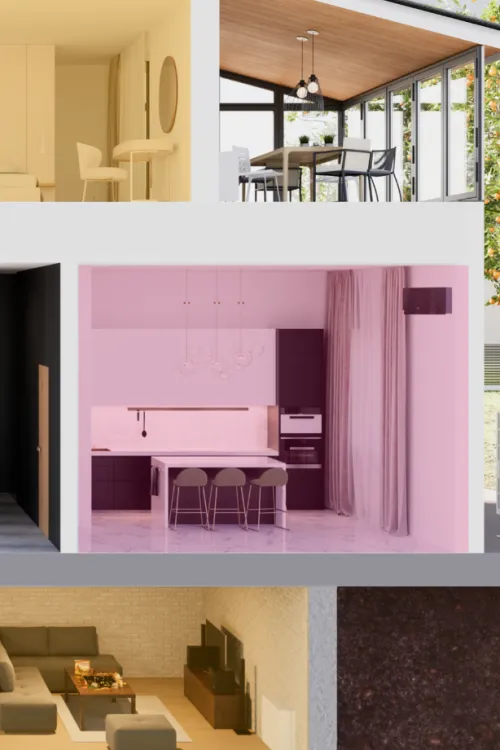 ZONE 4
72 Degrees
Incorporate practical heating and cooling solutions into your sleek kitchen with the designer wall-mounted series, featuring clean lines and three finish options (glossy white, matte silver, or glossy black).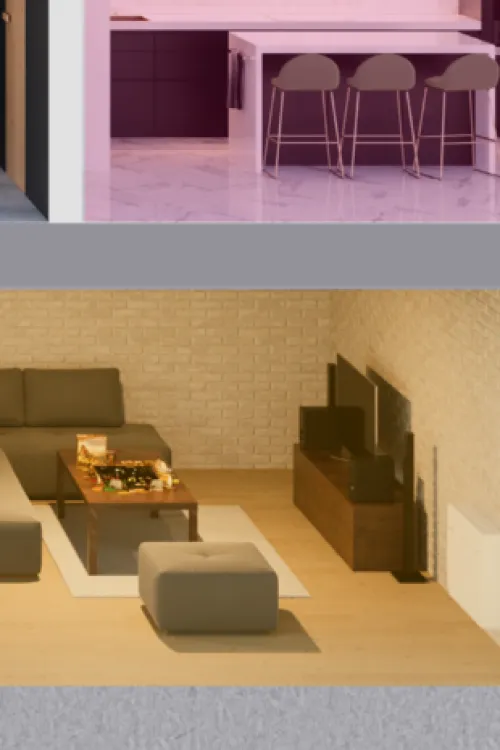 ZONE 5
73 Degrees
Level up your game room with a floor-mounted wall unit featuring multi-flow vanes allowing for a fast warm-up.

EXPLORE MULTI-ZONE OPTIONS
412 DUCTLESS IS HERE TO HELP
Frequently Asked Questions
WHAT IS A MULTI-ZONE MINI-SPLIT SYSTEM?

A multi-zone mini-split system consists of at least two indoor air handlers, such as a ducted air handler and a ceiling cassette connected to an outdoor unit.



WHAT IS DUCTLESS ZONING?

A ductless zoned home provides flexible temperature control and personalized comfort. Each zone can be programmed to a different air temperature depending on the room occupant's comfort level.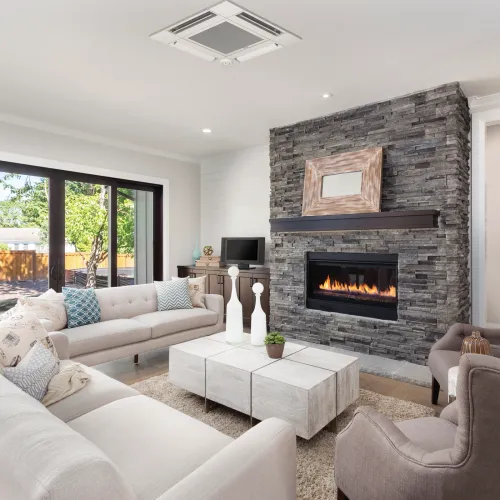 LEARN MORE ABOUT MULTI-ZONES
Contact Us At 412 Ductless
At 412 Ductless, we have helped Allegheny County home and business owners make the switch to a multi-zone mini-split air conditioning system. We enjoy answering questions and assisting homeowners in designing a personalized ductless heating and cooling solution for each room.