412 Ductless
Wall-Mounted Unit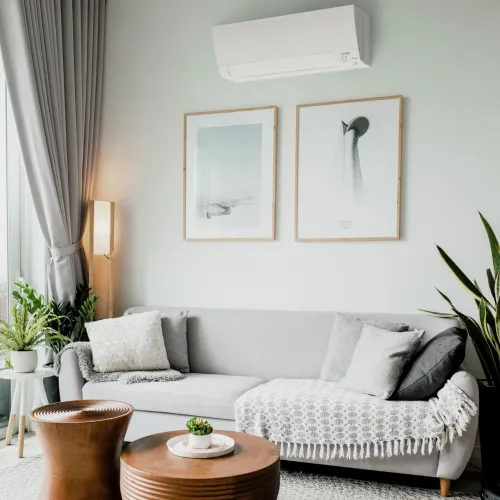 WHAT IS a
Deluxe Wall-Mounted Unit?

The MSZ-FS Deluxe Wall-mounted Indoor Unit features a 3D i-see Sensor and delivers dual vane operation. First, the 3D i-see Sensor® scans the room, calculating temperature and occupant location. Then, indirect or direct airflow settings redirect supply air away from or toward room occupants.
The inside of the MSZ-FS features Dual Barrier Coating on the air duct/vane, coil, and fan, which helps keep the inside of the unit clean and efficient. In addition, this wall-mounted ductless unit delivers triple filtration, a backlit hand controller, and more premium features.

INDEPENDENTLY MANAGE THE COMFORT OF A SINGLE ROOM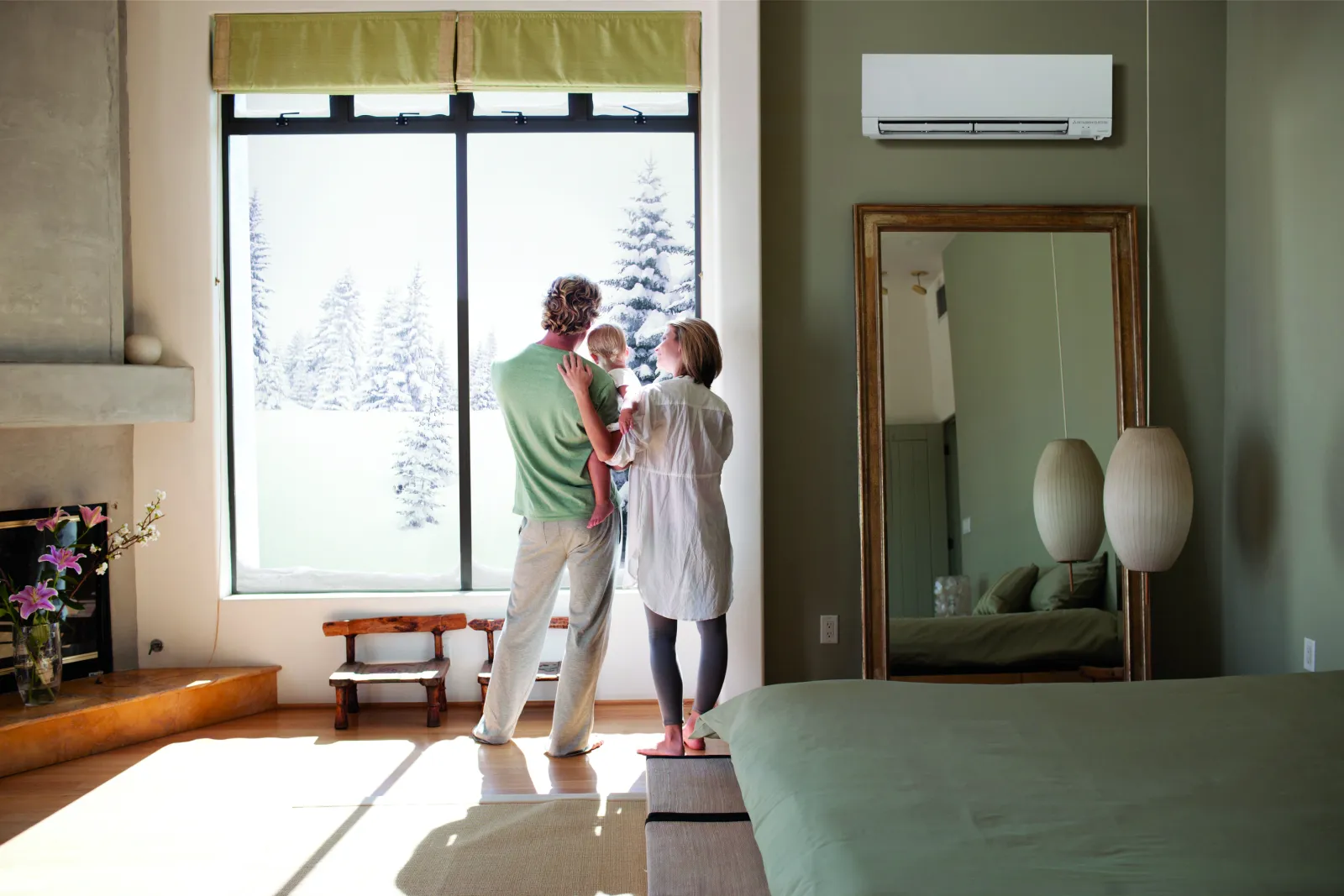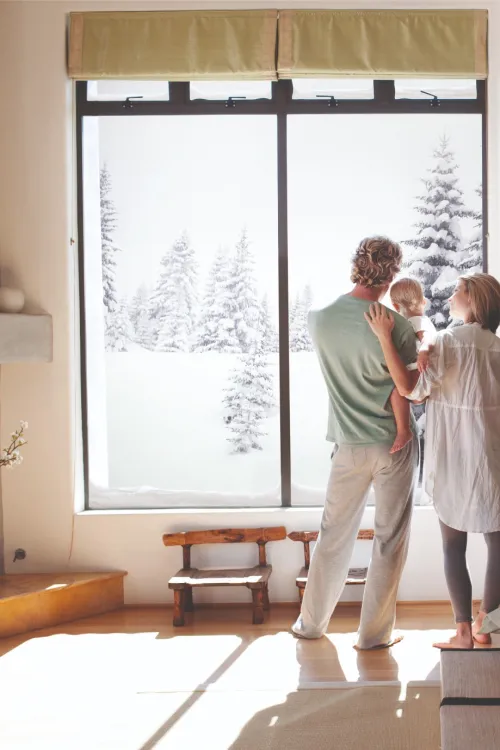 3D i-see Sensor
Indirect Airflow
The indirect airflow setting diverts airflow away from occupant within the space.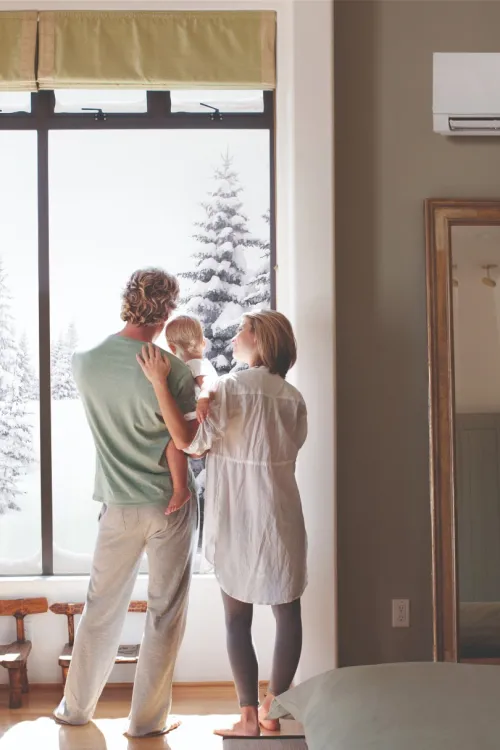 3D i-see Sensor
Direct Airflow
The direct airflow setting blows conditioned air toward occupant within the space.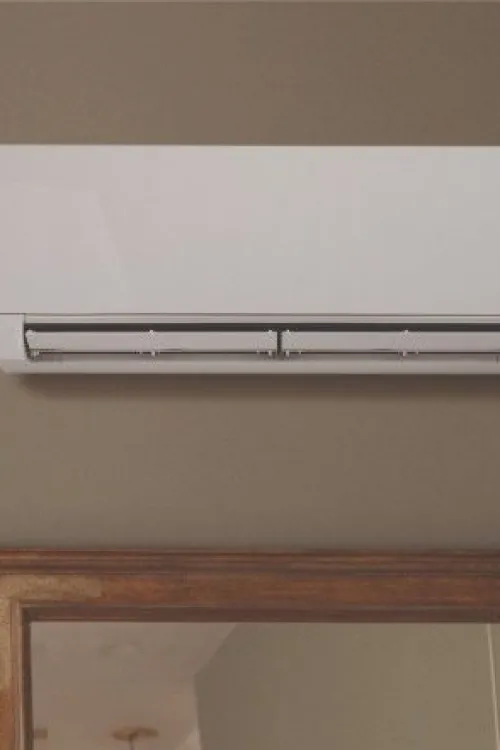 Deluxe Wall-Mount
Dual Barrier Coating
The Dual Barrier Coating prevents dust and dirt from accumulating on the heat pump's inner surface, keeping the heat exchanger, vanes/air ducts, and blower wheel clean.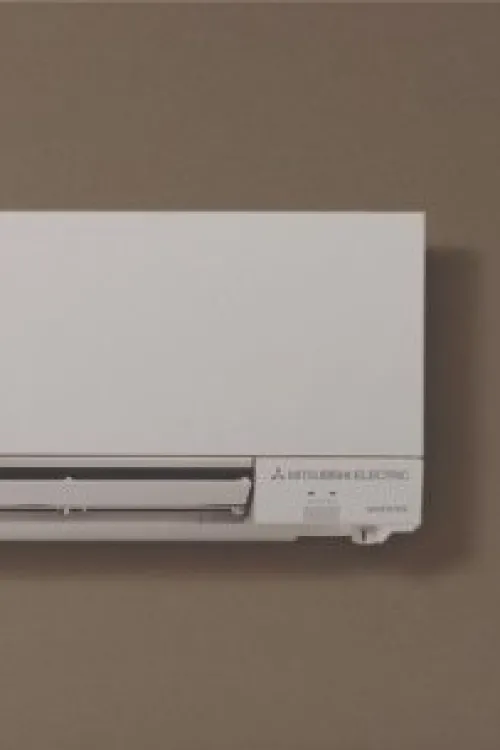 3D i-see Sensor
Direction Airflow Control
3D i-see Sensor provides personalized comfort by utilizing indirect or direct airflow modes. A remote control quickly changes both modes depending on your daily comfort.

THE MINI SPLIT DIFFERENCE
Combining Style with Function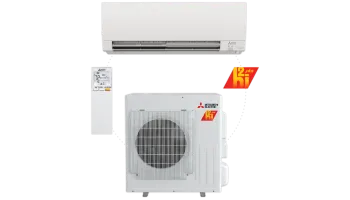 TIME TO FIND YOUR COMFORT
Deluxe Mini-Split Solutions
Turn a single room into an oasis of comfort. The Mitsubishi Electric Deluxe Wall-mounted Indoor Unit can make your space comfortable throughout all four seasons. This heat pump system heats or cools any room without affecting your entire home.
Our 412 Ductless team has the highest level of contractor certification from Mitsubishi Electric Heating and Air Conditioning ductless solutions, and we can help you choose and install the best heat pump system for your home.

Frequently Asked Questions


WHAT IS DUAL BARRIER COATING?

The patented Mitsubishi Electric Dual Barrier Coating prevents unwanted debris, such as dust and dirt, from collecting on the indoor air handler unit.

WHAT IS THE 3D I-SEE SENSOR?

The 3D i-see Sensor maintains the precise temperature by scanning the room and adjusting the airflow toward or away from a heat sources.

INNOVATIVE WALL-MOUNTED SOLUTIONS
Sleek & Efficient Way To Cool Your Home
Dual Barrier Coating
Keep out unwanted particles with dual barrier coating.

3D i-see Sensor
Get in your comfort zone with the 3D i-see Sensor from Mitsubishi Electric.

SERVING PITTSBURGH
neighborhoodS
If you live in Pittsburgh or a surrounding community, contact 412 Ductless today.